Near-normal hurricane outlook most likely for season that's 'particularly difficult' to predict, says NOAA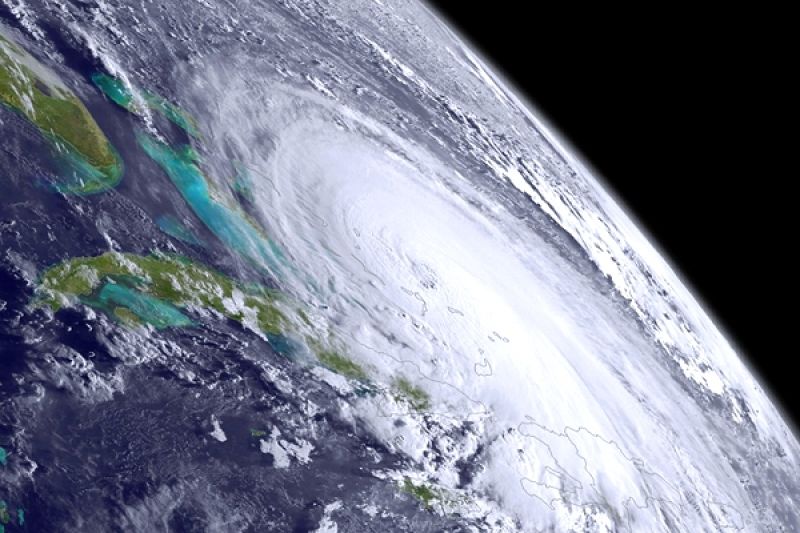 30 May 2016
The US National Oceanic and Atmospheric Administration (NOAA) Friday said the coming Atlantic hurricane season from June to November would probably be "near-normal", but the agency's Climate Prediction Center added that "forecast uncertainty in the climate signals that influence the formation of Atlantic storms make predicting this season particularly difficult."
NOAA said there's a 70 per cent likelihood of between ten and sixteen named storms with winds of 39 mph or more, including between one and four Category 3, 4 or 5 hurricanes with winds of at least 111 mph.
There were also respectively 30 per cent and 25 per cent chances of "above-normal" and "below-normal" seasons.
"This is a more challenging hurricane season outlook than most because it's difficult to determine whether there will be reinforcing or competing climate influences on tropical storm development," said Gerry Bell, lead hurricane forecaster with NOAA's Climate Prediction Center.
'Uncertainty'
He added that a near-normal season this year would imply more hurricane activity than in the past three "below normal" years.
Bell explained that there was uncertainty about whether "the high-activity era of Atlantic hurricanes, which began in 1995, has ended".
The statement from NOAA's Climate Prediction Center pointed out that the past year's strong El Niño is fading, and it was now "forecasting a 70 per cent chance that La Niña — which favours more hurricane activity — will be present during the peak months of hurricane season, August through October.
"However, current model predictions show uncertainty as to how strong La Niña and its impacts will be."
NOAA will issue an update on the Atlantic hurricane season in early August.
In the central Pacific, meanwhile, there is an equal 40 per cent chance of a near-normal and an above-normal season, according to the Climate Prediction Center, and in the eastern Pacific a 40 per cent chance of a near-normal season, and an equal 30 per cent chance of an above-normal and a below-normal one.
National Societies earlier this month held a regional conference at the IFRC Americas zone office in Panama on contingency planning for the hurricane season and climate variability; and the IFRC's forecasting partners, the International Research Institute for Climate and Society, last week updated its briefing on prospects for La Niña.
A satellite view of Hurricane Joaquin reaching Category 4 strength near the central Bahamas last October. Anticipating its arrival, the Bahamas Red Cross Society had activated its National Emergency Operations Centre and emergency shelters on 30 September. (Image: NOAA)