Social protection 'key policy tool' in battle against climate impacts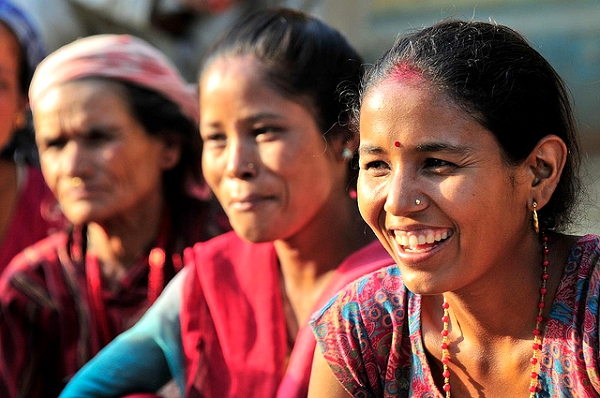 27 May 2016
Social protection programmes can build people's "anticipatory, adaptive and absorptive" capacity to resist climate shocks and disasters, according to a new paper from the UK-supported BRACED programme.
Social  protection is a "key policy tool" that can help communities manage risks to livelihoods and well-being, including climate shocks, it argues.
Increasing people's resilience through social protection was compiled as this month's 'Resilience Intel' from BRACED on climate information and services, and produced by the Overseas Development Institute, the leading UK-based think tank.
It says the "increasing prevalence of climate-related extreme events is becoming an additional factor that exacerbates vulnerability and undermines efforts to reduce poverty."
'Climate-smart dimensions'
Neither climate mitigation nor adaptation is moving fast enough, argues Cecilia Costella, who works in social protection with the Climate Centre, a BRACED partner, and there is "a need for systems that can respond predictably and effectively to protect the most vulnerable when shocks hit.
"Social protection and safety nets can play an important role in protecting poor and vulnerable people from climate impacts, reducing vulnerability, and ultimately helping to address the humanitarian consequences of extreme events and climate change."
Social protection programmes that take climate risks into account and are adaptive or responsive or both help reduce vulnerability, Costella argues.  
But she adds: "Most programmes don't yet fully integrate climate-smart dimensions and tools to improve resilience by, for example, enabling safety nets to respond faster or anticipate needs ahead of extreme weather and climate events."
'Protection mechanisms'
Among characteristics the paper reviews of social protection that is responsive to shocks are: flexible and scalable programmes; support that reduces current and future vulnerability; and targeting, financing and coordination mechanisms that facilitate responses across sectors.
Climate Centre Director Maarten van Aalst said the newly expanded commitment to forecast-based financing from both the UN and Red Cross Red Crescent systems, alongside the humanitarian 'Grand Bargain' forged at the World Humanitarian Summit in Istanbul, was also encouraging for the future of social protection.
"We are exploring how to include forecast-based action in the design of safety net programmes," he said, "as part of the overall effort to bridge the humanitarian and development agendas and support the long-term building of resilience.
"Social protection mechanisms can not only protect people affected by sudden shocks but also help manage long-term risks, especially if we make them more climate-smart."
Women farmers in western Nepal interviewed by researchers from CCAFS and Oxford University in the 'Farms of the Future' project, in which communities looked at ways of coping with higher temperatures and changing rainfall patterns. The photo illustrates the May 'Resilience Intel' report from BRACED on social protection. (Photo: Neil Palmer/CIAT via Flickr)