'Extreme climate vulnerability' among Movement concerns ahead of first-ever global humanitarian summit in Istanbul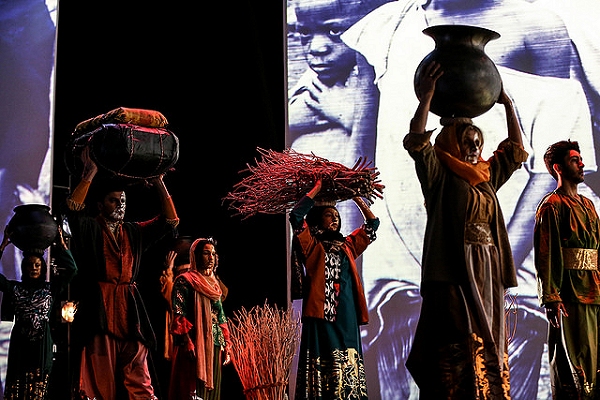 20 May 2016
The Red Cross Red Crescent Movement has affirmed its key messages to the World Humanitarian Summit (WHS) in Istanbul, which is getting underway Monday.
A joint report just out from the ICRC and International Federation, Istanbul and beyond, recalled the "four areas of particular concern for the debates in Istanbul" agreed at the Movement's International Conference in Geneva last December.
These were the need to protect the dignity of every human being and improve humanitarian access; blend local, national and international action; take a "long view" of people's needs; and enable "different humanitarian systems".
"Protracted conflict, chronic crisis, extreme climate vulnerability and extended situations of displacement require a long view from affected States, humanitarian organizations and their donors," the report says.
"It is, therefore, important to prioritize forms of investment that meet humanitarian needs and protect development gains by increasing individual, community and national resilience."
Forecast-based financing
In a special section on the "long view" in the humanitarian sector, the two organizations call, among other things, for "all actors working to support resilience to unite their efforts, connecting their networks and providing mutual support….
"We call on States to build the legal and institutional environment for risk-informed laws, policies and practices, and integrate disaster risk reduction into national poverty reduction strategies, sustainable development plans and climate change adaptation…"
As part of the discussion on operational diversity in the humanitarian system, they pledge to "rapidly scale up our use of forecast-based financing [FbF] by…doubling the existing coverage of this mechanism within the Movement by 2018, and exploring its integration in global disaster risk management funding tools."
The UN has said one of the Istanbul summit's main goals is to enable "countries and communities to better prepare for and respond to crises, and be resilient to shocks."
Cash transfers
Stephen O'Brien, head of UN OCHA, and IFRC Secretary-General Elhadj As Sy last week called for a more "forward-looking humanitarian system that takes preparedness and resilience seriously and puts local response at the heart of these efforts".
In a joint article they said the FbF model – currently supported by Germany – is the kind of new thinking that "changes the way we work".
In the most recent development with FbF work in the field, meanwhile, a Red Cross Red Crescent study in Bangladesh showed that every dollar in humanitarian cash-transfers based on forecast flood-danger could spare beneficiaries as much as three in lost value in a disaster.
A survey of 400 households showed that during a flood people often sell assets for as little as half what they're worth, take out short-term loans at exorbitant interest rates, and struggle to resume productive work or cultivation.
Humanitarian cash transfers just after a flood, it was found, would help recipients buy assets back quickly and avoid the most negative coping-strategies; better still, transfers triggered by alerts several days ahead of a disaster could pay for assets to be moved out of danger, while people could make temporary flood-proofing adaptations to their homes, safeguard crops, and avoid borrowing.
The German Red Cross and the Red Cross Red Crescent Climate Centre are providing technical advice to the Bangladesh Red Crescent Society on cash-based preparedness in flood- and cyclone-prone areas of the country.
'Moment of reflection'
"We need to see a major increase in investment in resilience, particularly areas like early-warning systems, safe schools and hospitals," UNISDR head Robert Glasser said in an online Thomson Reuters Foundation debate Thursday.
On the same panel, Climate Centre Director Maarten van Aalst said: "The real opportunity is that people are realizing more and more that it also makes good economic sense to take risks into account.
"So we are seeing a much stronger interest in better climate and disaster risk management in the mainstream development agenda than, say, ten years ago."
WHS represents "a significant moment of reflection for the humanitarian sector, and more importantly, an opportunity for change," Istanbul and beyond concludes.
The momentum has been "fed by key milestones in the development and humanitarian sectors over the past year, including the Sendai Framework for Action, the Paris Agreement [on climate], the Sustainable Development Goals and the Resolutions of the 32nd International Conference of the Red Cross and Red Crescent.
"Through these processes, we have set new standards and agreed that we cannot tolerate the current level of unmet humanitarian need."
Full background on the Movement contribution to the Istanbul process is now online.
The dress rehearsal for the opening today of the first-ever World Humanitarian Summit. A new IFRC report recalls areas of particular concern for the discussions in Istanbul, agreed at the Movement's International Conference last December. (UN photo via Flickr)