Climate science initiative will help South Asian and East African societies prepare for extreme weather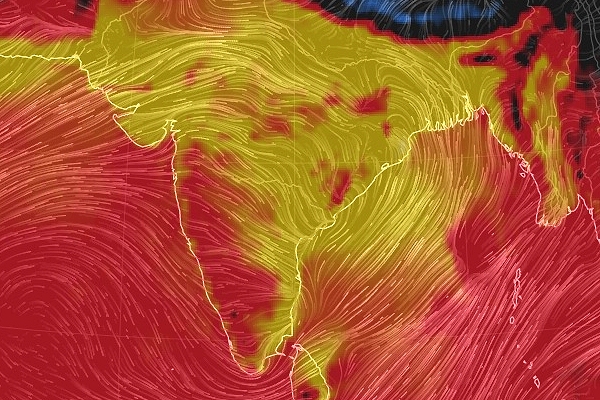 11 May 2016
(This story is a press release issued today by the UK-based Climate and Development Knowledge Network, including a full technical note. It has been edited here for length. You can register for future bulletins on the initiative and also donate computing time here.)
A new initiative will use the latest science to help Asian and African societies to understand the role of climate change in extreme-weather events and prepare for future ones.
'Raising Risk Awareness' brings together scientists from 'World Weather Attribution' (WWA) initiative  – an effort led by Climate Central with the Climate Centre, the University of Oxford, the University of Melbourne and the Royal Netherlands Meteorological Institute – with the Climate and Development Knowledge Network (CDKN). 
It will assess whether climate change has contributed to extreme-weather events such as droughts, floods and heatwaves in several countries in East Africa and South Asia.
'Cutting-edge science'
The team will use peer-reviewed methods to discover the links, and will distribute the information widely to the press, policy-makers and the public in these countries.
"These regions are particularly vulnerable to weather disasters," said Paul Hanle, Climate Central President and CEO.
"We are pleased to join CDKN in this important international alliance that draws upon the cutting-edge climate science to manage climate risk."
"We are looking to kick off new conversations about how developing countries can reduce their vulnerability to climate change and construct more resilient societies after climate-related disasters," said Sam Bickersteth, CDKN's Chief Executive.
"Extreme-weather events are not selective; they often hit countries that are least well equipped to deal with the impacts – and this can set their development back by years.
"CDKN is delighted to bring its experience from years of work in climate-resilient development and climate communications to this new partnership."
Extreme events
Scientists now can determine if human-induced climate change contributed to an extreme event – or if the event would have happened anyway.
Techniques for attributing such extreme events to climate change – almost in real time – have advanced in the last ten years and are considered the new frontier of climate science.
If climate change has played a role, scientists can indicate how often such events are likely to happen in the future and work with countries to brace for similar events.
Maarten van Aalst, Director of the Climate Centre, another WWA member, said: "It makes a real difference to policy-makers and planners if they can find out quickly after a disaster whether such extreme events are becoming more or less frequent. Some decisions about recovery and reconstruction need to be made within days or weeks.
"Take the example of heatwaves, killing people and destroying harvests. In some cases, such extreme temperatures, which used to happen every 50 years, now occur every 10 to 15 years, because of climate change.
"Information like this has deep implications for how developing countries invest their scarce resources."
'Computing time'
Members of the public also have a role to play in assessing the role of climate change in extreme weather events.
Friederike Otto of Oxford University, Science Lead for the new initiative, explained: "For our regional climate modelling, we are entirely dependent on the computing time donations from members of the public.
"Volunteers can sign up to participate in climateprediction.net, which harnesses the power of thousands of personal computers to run our models."
Raising Risk Awareness will run until March 2017.
Surface pressure and wind patterns over India a year ago this month that generated the country's deadly 2015 heatwave. World Weather Attribution scientists analysed the disaster's possible climate context early the following month. (Image: earth.nullschool.net)