UN 'loss and damage' committee discusses managing climate impacts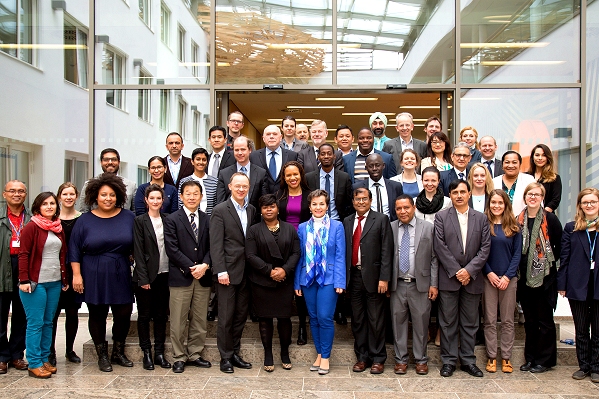 3 May 2016
The third meeting took place at the UN campus in Bonn last week of the Executive Committee of the Warsaw International Mechanism for Loss and Damage associated with Climate Change Impacts; 'Excom 3' for short.
The mechanism was established at the UN climate talks in Warsaw in 2013 to address loss and damage from extreme (hurricanes, heatwaves) and slow-onset events such as desertification, rising sea-levels and ocean acidification suffered by vulnerable developing countries, the UNFCCC says.
The Climate Centre's Technical Adviser, Donna Lagdameo, representing the IFRC, was among a group of invited expert observers who attended the meeting and provided input.
The agenda for the Excom 3 meeting – from 26 to 30 April – incorporates eight 'action areas', including several of direct interest to the humanitarian sector: Action Area 5, for example, covers resilience, recovery and rehabilitation.
'Capacity and investment'
The meeting considered a questionnaire under this item to NGOs and international organizations to provide them with the opportunity "to enhance synergies between [their] work and that of the Executive Committee in the areas related to preparing for, responding to and building resilience against loss and damage associated with climate change impacts," a draft cover letter said.
Agencies' feedback would help in preparation of a working paper that "consolidates experiences and lessons learned and identifies priority areas for increasing capacity and investment," the letter added.
The loss and damage mechanism will be reviewed at the next UN climate talks in Morocco later this year, the UNFCCC says.
A Climate Centre paper, Loss and damage in a changing climate, Games for learning and dialogue that link HFA and UNFCCC, last year examined the role of games in improving decision-making about climate-risk management, starting with the challenges of communicating climate-related loss and damage. 
The 'group shot' at Excom 3 in Bonn; UNFCCC Executive Secretary Christiana Figueres is in the front row at the centre. (Photo: UNFCCC)