El Niño past its peak but impacts will linger, say forecasters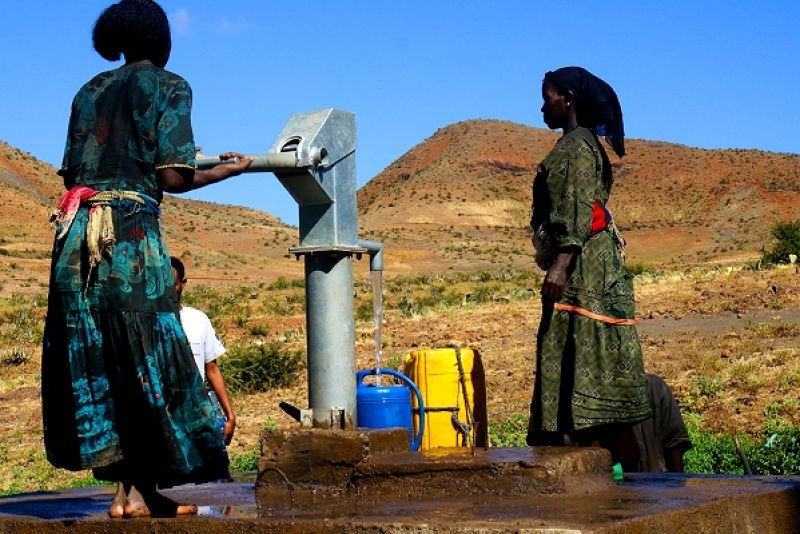 22 February 2016
The current Pacific El Niño phenomenon that has been linked to devastating extreme-weather impacts worldwide has now passed its peak, according to leading international forecasters, but some impacts are likely to continue.
In their monthly climate briefing for February, IFRC science partners the International Research Institute for Climate and Society (IRI) said El Niño was still "tipping the odds for certain climate impacts" in some regions for the next few months.
For the new three-month (March to May) forecast period, there is "a strong likelihood of drier-than-normal conditions" in parts of northern South America and south-east Asia, IRI forecasters say.
There were "increased odds for drier-than-normal conditions" in southern Africa, where possibly the greatest humanitarian concern currently exists over drought and food security, as well as the west of Central Africa and other parts of the world.
Some regions, meanwhile, would see "increased chances of above-average precipitation".
Disaster managers can get details for their own countries by subscribing to the new IFRC-IRI email notification system for seasonal forecasts.
This El Niño has been a "unique" event in terms of its climate features in the Pacific as well as its impacts around the world, said IRI's Chief Forecaster Anthony Barnston.
El Niño conditions are unlikely for the latter half of 2016, according to the new IRI seasonal forecast, but it's not possible to determine yet whether neutral or La Niña conditions will prevail.
'Slowly developing disaster'
In its own forecast issued late last week, the World Meteorological Organization (also IFRC partners) said El Niño had passed its peak "but remains strong and will continue to influence the global climate.
"It is expected to weaken in the coming months and fade away during the second quarter of 2016," a WMO press release said.
WMO Secretary General Petteri Taalas added: "We have just witnessed one of the most powerful ever El Niño events which caused extreme weather in countries on all continents and helped fuel record global heat in 2015.
"In meteorological terms this El Niño is now in decline. But we cannot lower our guard as it is still quite strong, and in humanitarian and economic terms its impacts will continue for many months to come.
"Parts of South America and East Africa are still recovering from torrential rains and flooding.
"The economic and human toll from drought – which by its nature is a slowly developing disaster – is becoming increasingly apparent in Southern and the Horn of Africa, Central America and a number of other regions."
Ethiopia is among African nations suffering drought impacts blamed on El Niño. An inter-agency delegation last November involving the European Union, the UN Food and Agriculture Organization, Save the Children, and Action Against Hunger reported that humanitarian aid in Amhara and Afar regions had prevented a "full-scale disaster", but more resources were needed. The IFRC launched an emergency appeal for the country early last month. (Photo: Melaku Asefa/ECHO via Flickr Creative Commons)