Millions of African children at risk from hunger, water shortages and disease, says UNICEF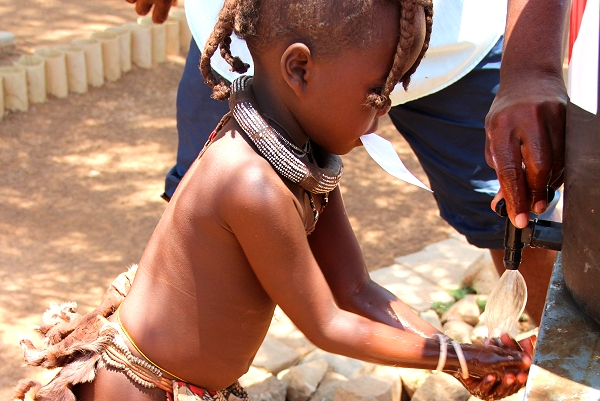 18 February 2016
The United Nations children's agency UNICEF says nearly a million children are in need of treatment for "severe acute malnutrition" in East and Southern Africa after two years of erratic rains and drought combined with the current strong El Niño.
"Across the region, millions of children are at risk from hunger, water shortages and disease," according to a UNICEF press release yesterday.
"It is a situation aggravated by rising food prices, forcing families to implement drastic coping mechanisms such as skipping meals and selling off assets."
The agency's regional director for Eastern and Southern Africa, Leila Gharagozloo-Pakkala, said: "The El Niño weather phenomenon will wane, but the cost to children – many who were already living hand-to-mouth – will be felt for years to come.
"Governments are responding with available resources, but this is an unprecedented situation. Children's survival is dependent on action taken today."
'Grave circumstances'
The UNICEF release listed the following impacts by country (shown here alphabetically):
*In Angola, an estimated 1.4 million people are affected by extreme weather, and 800,000 – mainly in the semi-arid southern provinces – are facing food insecurity;
*Nearly 6 million Ethiopia children require food assistance, with school absenteeism increasing as children are forced to walk further for water;
*In Kenya, heavy rain and floods are aggravating cholera outbreaks;
*A quarter of the population are affected in Lesotho, aggravating "grave circumstances for a country in which 34 per cent of children are orphans 57 per cent of people live below the poverty line";
*The food crisis in Malawi is the worst in nine years with 2.8 million people at risk;
*In Somalia, more than two thirds of those in urgent need are displaced;
*Drought in Zimbabwe, where some 2.8 million people face food insecurity, has increased the risk of waterborne diseases, including cholera.
UNICEF humanitarian appeals for Angola, Ethiopia, Lesotho, Malawi, Somalia, Swaziland and Zimbabwe total US$ 155m; but the New York-based agency says they are less than 15 per cent funded on average.
El Niño mini-site
The IFRC currently has drought and/or food-insecurity appeals running for Ethiopia, Lesotho, Malawi, Namibia and Zimbabwe; in Somalia the ICRC said yesterday it had assisted 630,000 people affected by conflict and "harsh climate shocks" with food and non-food relief in 2015.
In early October, with El Niño building, the IFRC warned that some 60 million people across Sub-Saharan Africa were threatened by hunger after "climatic shocks in 2014 and 2015 decimated harvests, leaving many people dependent on food aid to survive."     
The International Federation has just launched a mini-site on El Niño which includes links to related IFRC and Climate Centre news stories, a new email notification service for three-month seasonal forecasts, and background information.
Namibia Red Cross volunteers help children wash their hands before eating at a National Society soup kitchen in Opuwo town, 720 km north of the capital, Windhoek. Water and sanitation initiatives form an important part of the response to the drought emergency, with families having to share contaminated and dwindling water sources. The crisis is described locally as the worst in 80 years, affecting at least 370,000 Namibians. (Photo: Rosemary Nalisa/Namibia Red Cross Society via IFRC)