Risk reduction 'only way' to deal sustainably with growing weather and climate hazards, says UN chief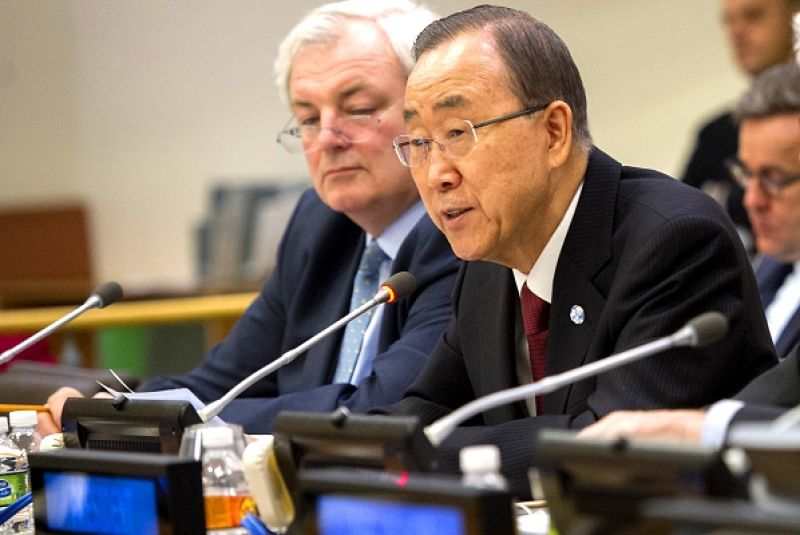 10 February 2016
World leaders must unite to renew their commitments to humanity and end crisis and reduce vulnerability, UN Secretary-General Ban Ki-moon said yesterday in a special report for the first-ever World Humanitarian Summit.
"We need to show the millions of people living in conflict – with chronic needs and constant fear – the solidarity they deserve and expect," the Secretary-General told a briefing in New York for the launch of One Humanity: Shared responsibility, ahead of the summit on 23–24 May in Istanbul.
"The urgency of these challenges and the scale of the suffering mean we must accept our shared responsibilities and act decisively, with compassion and resolve," he added.
The report outlines five "core responsibilities", starting with conflict prevention and concluding with a call for risk-informed development financing that enhances local capacities.
"Today's complex challenges cross borders and surpass the capacity of any single country or institution," the Secretary-General emphasized.
"We need to restore trust in our global world order and in the capacities of our national and regional institutions to confront these challenges effectively," he said.
Global commitments
The UN chief said Istanbul would provide world leaders with a chance to make good on recent global commitments, including the Sendai framework for risk reduction and the climate agreement at COP 21 in Paris.
The Secretary-General's report says more countries are "slipping into fragility, marked by extreme poverty and weak institutions, compounded by natural hazards and climate-induced disasters."
Climate change continued to cause increased humanitarian stress as it exacerbated food insecurity, water scarcity, conflict, migration and other trends.
People living in remote, mountainous, rural or desert regions, on small islands, and in coastal or riverine areas were often dependent on the land and sea, making natural hazards, climate change, and conflicts particularly devastating.
'Extreme impact'
"Risk reduction is not only more cost-effective in saving lives," Mr Ban said, but was "the only way to deal sustainably with the growing impacts of natural hazards, climate change and other weather-related effects."
He argued that cross-border displacement due to disasters and climate change was now a reality, and called for national legislation and other measures to prepare countries to protect displaced people currently without refugee status.
Mr Ban added: "I also call for a significant percentage of climate change adaptation financing to be used to fund prevention measures and address the needs of those displaced by the extreme impact of climate change."
Ban Ki-moon briefs the UN General Assembly on his report for the World Humanitarian Summit; on the left is Stephen O'Brien, UN Under-Secretary-General for Humanitarian Affairs and Emergency Relief Coordinator. (Photo: Rick Bajornas/United Nations)