IFRC issues multimillion-dollar appeal for mosquito-borne Zika virus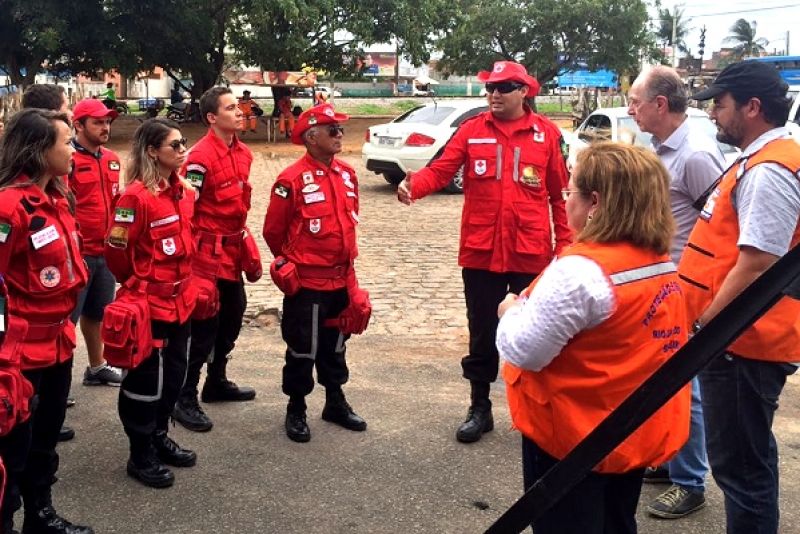 3 February 2016
The IFRC yesterday launched an appeal worth nearly US$ 2.4m in response to the outbreak of Zika virus to enable National Societies in the Americas to assist 200,000 people through direct intervention.
A further million people will be helped through community engagement focusing on water and sanitation, hygiene and preparedness.
"National Societies have previous experience responding to the other diseases transmitted by Aedes mosquitoes [like] dengue fever and chikungunya," says the appeal text, adding that the "main line of action, based on…vector control and hygiene promotion, will focus on the cleaning of housing and communities.
"In addition, local-level actions will be complemented with promotion and dissemination of health messages so people are able to identify symptoms related to the disease and seek medical assistance at health-care centres."
US$ 200,000 from the IFRC's Disaster Relief Emergency Fund will be enable public-health interventions to get underway in Brazil while other country-level assessments are conducted.
'Spreading explosively'
A special meeting of the World Health Organization (WHO) in Geneva on Monday concluded Zika was a "public health emergency of international concern".
"I am now declaring that the recent cluster of microcephaly and other neurological abnormalities reported in Latin America, following a similar cluster in French Polynesia in 2014, constitutes a public-health emergency of international concern," WHO Director-General Dr Margaret Chan announced.
She said earlier that Zika was "spreading explosively", while "conditions associated with this year's El Niño weather pattern are expected to increase mosquito populations greatly in many areas."
Cases have now been reported in 24 countries and territories in the Americas region.
The IFRC's Director for the Americas region, Walter Cotte, said in a press release last week that "urgent action" was needed on Zika, involving governments, donors and civil society in working together to improve environmental sanitation and suppress disease vectors.
"The only way to stop Zika virus disease is to control mosquito vectors or completely interrupt the human-to-vector contact, alongside measures to reduce poverty," he said.
"Our decades of experience in preventing and responding to outbreaks of dengue, malaria, Chagas disease and chikungunya have taught us that environmental sanitation, strengthening community health systems, and public communication around hygiene save lives.
'More research'
Some media reports on Zika in recent weeks have focused on possible links with climate factors like high global temperatures last year and the current El Niño.
Climate Centre Director Maarten van Aalst said: "The most recent assessment report from the Intergovernmental Panel on Climate Change – Working Group II – found that climate change affects human health through indirect impacts from environmental and ecosystem changes, like shifts in patterns of disease-carrying mosquitoes and ticks, among other ways.
"More research will be necessary, however, before we can say with any confidence how climate change or El Niño is affecting the spread of Zika – much less intensively studied than other vector-borne diseases such as malaria."
Brazilian Red Cross volunteers team up with local-authority health teams late last month for mosquito 'D-Day' in Rio Grande do Norte state. (Photo: Rio Grande do Norte state government via Twitter)