Geneva-based assessment specialists add 'El Niño risks' to 2016 humanitarian country list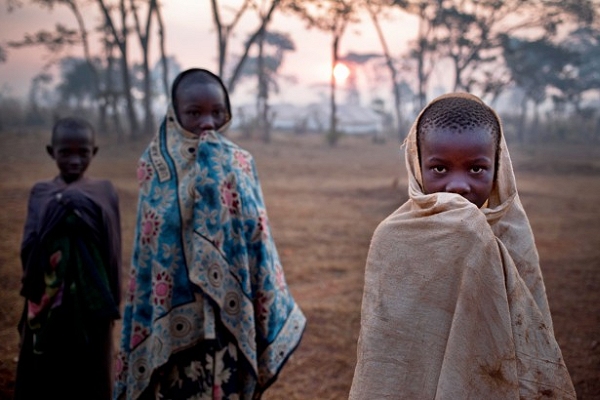 5 January 2016
The Geneva-based Assessment Capacities Project (ACAPS) last month published its first annual report based on three years' worth of consolidated data from its weekly global overviews of humanitarian crises worldwide.
Crisis Overview 2015: Humanitarian Trends and Risks for 2016 outlines the countries it considers to be in greatest humanitarian need, but is not an actual ranking of severity.
"The aim of the report is to deepen collective understanding of how needs have evolved over time in some of the most severe humanitarian crises in the world," says ACAPS Director Lars Peter Nissen in a preface.
"It is our hope that we can contribute towards a more robust shared situation awareness across the humanitarian sector and inspire thinking that will ultimately help to improve support to crisis-affected populations."
Based on its weekly Global Emergency Overview that has encompassed humanitarian data from some 150 nations, ACAPS says it sees 11 countries where humanitarian needs "are likely to be highest" this year (alphabetically): Afghanistan, the Central African Republic, the Democratic Republic of the Congo, Iraq, Libya, Nigeria, Somalia, South Sudan, Sudan, Syria and Yemen.
Burundi, Cameroon, Ethiopia, Myanmar, Niger and Ukraine also "merit attention as they face a potential spike in needs".
Severe drought?
A final section of the new report considers possible ongoing impacts of the current El Niño, across the "priority regions" of East and Southern Africa, Central America, and Asia and the Pacific.
The ACAPS report presents several different near-future scenarios for each country it examines, and El Niño is a factor in four of them.
In a scenario for Burundi, where the ICRC in November said it was "extremely concerned" about the humanitarian consequences of violence, heavy El Niño-induced rains cause floods and landslides and fuel displacement.
In Ethiopia any failure of spring rains would be compounded by the below-average summer rainfall caused by El Niño and could result in further severe drought in many areas.
'100% probability'
In Somalila, El Niño could cause both drought and floods along the Juba and Shabelle rivers, according to Humanitarian Trends and Risks for 2016, "further impeding access in hard-to-reach areas, and increasing food insecurity as crops are damaged and more people are displaced."
El Niño is a factor in all three scenarios foreseen for Sudan, where impacts could persist and "significantly increase food insecurity".
In their December briefing, the IFRC's science partners at the International Research Institute for Climate and Society said that regardless of the timing of the strongest sea-surface temperatures, many parts of the world would see El Niño impacts for several months to come.
"The probability that El Niño will continue, at least at a weak level, remains around 100% through the first few months of 2016," according to IRI, in line with earlier forecasts.
The IFRC's latest seasonal forecast is available here. 
Refugees who fled the violence in Burundi go about their early-morning tasks in the Nyagurusu refugee camp in Mekere, Tanzania. Burundi is one of a number of troubled parts of the world where El Niño could make things worse in 2016, according to a new report by the Assessment Capacities Project in Geneva. (Photo: ICRC/Kate Holt)