NL resilience partners mark International Day for Disaster Reduction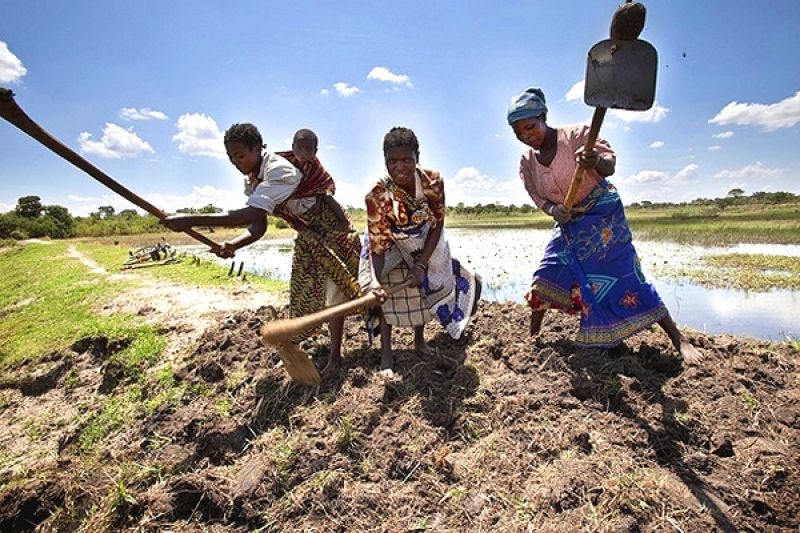 14 October 2015
(These stories first appeared yesterday on the Cordaid and Wetlands International websites. They are edited slightly here for length.)
Disasters have been increasing dramatically over the past few decades, with climate change contributing to even more extreme or unpredictable weather.
This year the International Day for Disaster Reduction (IDDR) focuses on knowledge of indigenous communities, using science to increase their resilience.
Degradation and loss of ecosystems intensify the hazards that lead to increased disaster risks, combined with the high vulnerability of communities in developing countries.
It is well established that the poorest people in the poorest countries suffer disproportionately: lives, assets, products and crops are lost.
Disasters wipe out hard-won reductions in poverty, and communities are caught in a vicious circle where poverty creates vulnerability and disasters increase poverty.
To break this circle Partners for Resilience (PfR) – Cordaid, the Netherlands Red Cross (as lead agency), CARE Netherlands, the Red Cross Red Crescent Climate Centre and Wetlands International – combine efforts to reduce the impact of hazards on the most vulnerable communities.
The alliance aims to reduce the brunt of natural risks on the livelihoods of around 400,000 vulnerable people worldwide.
Local knowledge
But often efforts to reduce disaster risk or adapt to climate change are planned in separate sectors and add up to less than the sum of their parts.
In addition, there is often a lack of engagement at the local level, where the disasters hit hardest and some of the most effective interventions to reduce risk could be made.
On this IDDR, the UN says: "Combined with scientific knowledge such as reports generated by meteorologists, local knowledge is vital for preparedness and can be passed on from generation to generation."
Partners for Resilience feel that the course needs to change urgently. In the first-ever large-scale programme of its kind, PfR brought together its expertise in a truly holistic manner from 2011 until 2015.
Our vision puts communities at the centre by empowering them to strengthen livelihoods and connects disciplines by using the combined strength of organizations working in partnership.
It expands its focus by encompassing wider ecosystems and wider timescales; and it connects humanitarian and development focuses.
Surviving drought
In eastern Guatamala for example, the impact of ever-increasing drought is severe; communities lose their crops like beans and corn.
Christian Morales, from Cordaid partner Caritas Zacapa, explains: "The communities are aware of climate change. We work with an integrated approach to climate change adaptation, management and recovery of ecosystems and disaster risk reduction.
"And we also work to recover local knowledge of the community. We help the community to diversify their crops. Not only to plant beans or corn, but also vegetables and other drought-resistant crops."
This is just one example of the many communities PfR supports.
During the PfR global conference in The Hague last week, the main results and lessons learned for PfR were discussed, together with representatives from partner organizations from nine programme countries: along with Guatemala, these are Ethiopia, Kenya, Mali, Nicaragua, India, Indonesia, the Philippines and Uganda.
PfR has now supported some 600 communities in high-risk disaster areas in these countries to strengthen their resilience:
* 487,000 people have been assisted with disaster risk reduction measures.
* 71,172 people have adapted their livelihoods.
* 1,650 civil society staff trained in integrated risk management.
* 69 local partners and risk committees established contacts with meteorological offices and knowledge institutions.
* 209 government institutions (local and national level) reached with advocacy.
PfR is supported by the Dutch Ministry of Foreign Affairs under its co-financing scheme known as MFS II.
*
Wetlands International will facilitate capacity building on ecosystem‐based risk management in their respective socio‐economic and political contexts, support development of organizational advocacy strategies, and facilitate development of regional civil society networks on ecosystem‐based risk reduction, writes Marie-Jose Vervest in a web article marking IDDR.
We aim for policies to include ecosystem‐based approaches in risk management and address root causes to risk that result from ill‐informed sectoral developments; field‐based programmes integrate ecosystem‐based, humanitarian and engineered risk management solutions; and investments in ecosystem‐based risk management and inclusion of safeguards towards sustainable risk reduction practice.
This involves both finance for risk reduction and broader sectoral investments.
The number of natural and man-made disasters has been growing dramatically over the past few decades, with climate change contributing to even more extreme or unpredictable weather.
The degradation and loss of ecosystems intensify the hazards that, combined with the high vulnerability of communities in the global South, lead to increased disaster risks.
Malawian women building a dyke. Cordaid is concentrating on improving rural living conditions throughout Malawi and small-scale farmers are at the heart of its risk reduction, entrepreneurialism and health programmes. (Photo: Arie Kievit/Cordaid)