Linking games and 'geoinformation' to navigate growing complexity and address rising risk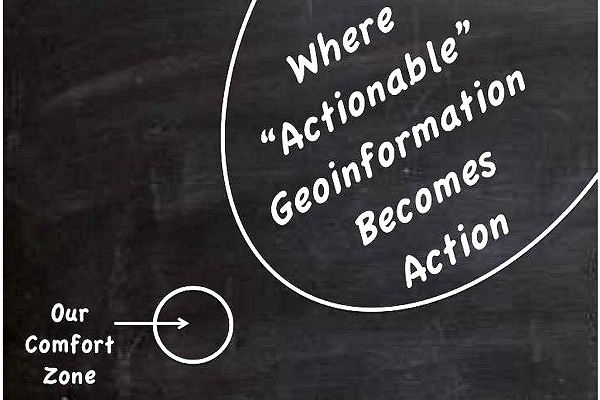 15 September 2015
Communities and humanitarian and development workers are facing rapidly changing risks from unplanned urbanization, environmental degradation, a changing climate and other trends.
The complexity and range of possible decisions are also expanding, as is the available information on which to base them – from "geoinformation" or geographical information about specific locations on the Earth's surface.
From satellite images to crowdsourcing, disaster managers have an unprecedented number of analytical tools to help them understand and address risk.
But their ability to use geoinformation is generally outpaced by the rate of the changes happening around them; it's no longer enough to train new people on old methods.
Making use of geoinformation tools requires higher and higher levels of sophistication and understanding of complex systems to determine how knowledge can best inform action.
How can we accelerate learning and dialogue on geoinformation to help disaster managers navigate new methods and approaches? asks a new paper by Climate Centre authors.
'Active players'
Rethinking Engagement: Innovations in How Humanitarians Explore Geoinformation looks at this question by linking geoinformation with educational games.
Interactive games can communicate complex concepts in an engaging yet rigorous way, according to the paper, which adds that games transform passive consumers of geoinformation into "active players" better able to absorb new data and tools.
Two case studies illustrate the approach. One involves flood management in the Zambezi river in Southern Africa through the game UpRiver.
The other centres on a World Bank training session on open data for resilience that covered software tools like Open Street Map and InaSAFE to help schools with planning for flood emergencies and other investments in the city of La Plata, Argentina.
The paper is available for download from the International Journal for Geo-Information, published by the Basel, Switzerland-based Multidisciplinary Digital Publishing Institute.
Humanitarian practitioners need to step outside their comfort zone to turn theoretically actionable geoinformation into real-world action. Games can help.(Image: Pablo Suarez)