Spotlight on Malawi floods at NASA 'DEVELOP' meeting on applied science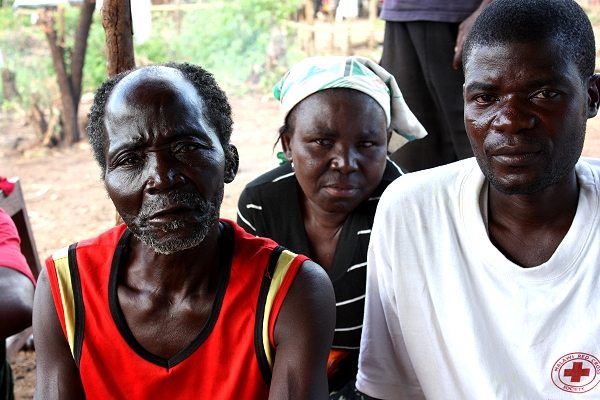 13 August 2015
The International Research Institute for Climate and Society (IRI) – an IFRC science and forecasting partner – and the Climate Centre took part in the annual summer meeting of NASA's DEVELOP programme for applied science at the end of last month, presenting on the disastrous January floods in Malawi as a case study.
DEVELOP is "unique in that young professionals lead research projects that focus on utilizing NASA Earth observations to address community concerns and public policy issues," according to its website.
The programme "bridges the gap between NASA Earth science and society, building capacity in both participants and partner organizations to better prepare them to handle the challenges that face our society and future generations."
Flash foods
IRI-Climate Centre conducted a session at the NASA headquarters meeting on matching humanitarian response to flood type – including the use of satellite sensing to monitor floods – and using Malawi and work there as part of the Global Framework for Climate Services (GFCS) as a case study.
The January floods in Malawi were triggered by intense rain in the first half of the month; in its most recent operational update, the IFRC said the "Southern Region of Malawi [had] 400 per cent higher rains than usual…causing the Shire River to reach its highest level in 30 years."
By one estimate, nearly  a quarter of a million people were displaced by the flooding, which was caused by a combination of river and flash floods, making preparedness and response even more difficult.
Over the past few months an IRI-led team has been evaluating which satellite sensors are best at detecting floods, using input from Malawi Red Cross disaster managers.
'Ground-truth data'
"It's very difficult to forecast flash floods," says Climate Centre Senior Climate Specialist Erin Coughlan.
"It's difficult to see them coming because their extent in space and time is so small. And they can happen anywhere; not just right next to a river."
But newly available "ground-truth data" provided with the assistance of the Malawi Red Cross on factors like soil moisture could make flash floods more predictable, enabling better allocation of humanitarian resources in response.
The DEVELOP meeting also included a variant of the Climate Centre game Ready! designed to engage players in discussing which response best matches which type of flood.
In another meeting in Washington, DC last month, at the World Bank's Global Facility for Disaster Reduction and Recovery (GFDRR), the Climate Centre agreed to join a team testing a new tool from the GFDRR's Innovation Lab, "Think Hazard: Overcome Risk".
This assesses – for a given project location – the likelihood of natural hazards and what actions might make projects more resilient.
On a sodden Malawian hillside, Nsanje village headman Wizman Manyowa (at left, with a local Red Cross volunteer) no longer trusts the rains. The worst floods he has ever seen destroyed the village's crops in January 2015, and there will be no harvest this year. (Photo: John Sparrow/IFRC)