Climate and health: just how vulnerable is Bangladesh?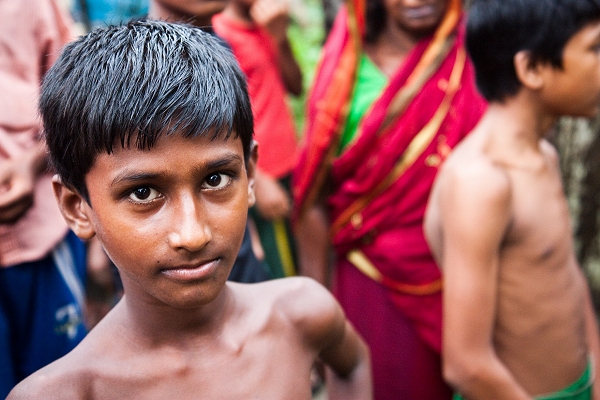 10 August 2015
A new World Bank study using "uniquely rich data" that combines information on health, social and environmental conditions, and micro-climates says climate change in Bangladesh is "an additional stressor that is expected to increase the burden of diseases, resulting in increased morbidity and mortality".
The report, by Muthukumara Wami and Limin Wang, was undertaken by the Climate Change and Health Promotion Unit of the Ministry of Health and Family Welfare, Bangladesh's International Centre for Diarrhoeal Disease Research, and the World Bank. 
It confirms that disease in Bangladesh – already facing "enormous challenges" from droughts, inland and coastal flooding, and other extreme-weather events – is "strongly associated with sharp changes in temperature and precipitation between seasons".
"Overall, climate change imposes a considerable additional burden on Bangladeshi society, [falling] disproportionately on the vulnerable poorer groups of population, having lower adaptive capacity," said Johannes Zutt, World Bank Country Director for Bangladesh, in a foreword.
Cost-effectiveness
Mr Zutt describes the report's three key messages as:
– Health impacts of increased climate variability and extreme-weather events are projected to be "significant" by 2050, but well-targeted development investments can mitigate them.
– Rapid urbanization is changing population dynamics in Bangladesh, with implications for climate-induced health risks.
– To ensure cost-effectiveness, resources for climate-related health problems should be targeted at locations at especially high risk.
The report adds that the Bangladeshi government has "recognized the important challenge facing the country, and is taking a number of steps to address it."
'Health outcomes'
The 2008 Climate Change Strategy and Action Plan, for example, highlights the need for implementing surveillance systems for disease risks, and ensuring health systems are well prepared.
Bangladesh was also one of the first countries to establish a special climate unit within the health ministry to conduct research and evaluate programmes.
"Over the past few decades, with support from donor agencies, Bangladesh has invested extensively in health and education, basic environmental services, and disaster risk reduction measures," according to the report, which was commissioned by the government.
"However, one pertinent question is whether major investment decisions will be cost-effective and well-targeted, particularly in areas that are most vulnerable to health and climate risk in the coming decades."
Details on work by the Bangladesh Red Crescent Society and its Movement partners on community health and climate resilience are in the IFRC's 2014 annual report for the country.
In June this year flash floods and landslides after intense rain affected Bandarban, Chittagong and Cox's Bazar.
A boy from a flood-affected family in Jessore district, south-west Bangladesh, in 2011. Monsoon floods that year affected about 1.5 million people and the IFRC launched an appeal for US$ 1.26m. A new report by the World Bank says Health impacts of from climate variability and extreme weather will increase by 2050, but well-targeted development investments could mitigate them. (Photo: Stephen Ryan/IFRC)