International report: Climate markers continue to show global-warming trend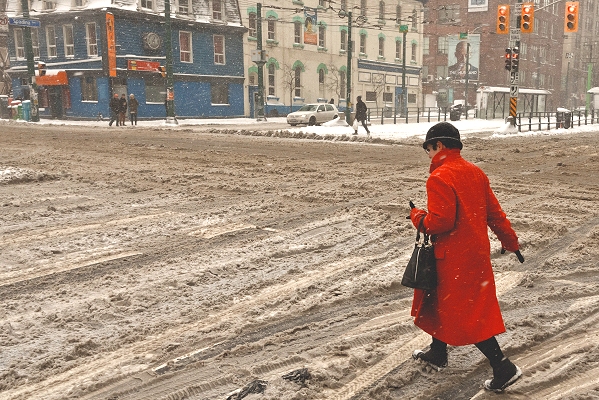 20 July 2015
This story was first published on 16 July on the website of the US National Oceanic and Atmospheric Administration (NOAA). It has been edited slightly here for length. NOAA's www.climate.gov website includes an interactive map showing "extreme climate and weather events" that scientists say should go down in the record books as the year's most significant.
In 2014, the most essential indicators of Earth's changing climate continued to reflect trends of a warming planet, with several markers such as rising land and ocean temperature, sea levels and greenhouse gases setting new records. 
These key findings and others can be found in the State of the Climate in 2014 report released online by the American Meteorological Society (AMS).
The report, compiled by NOAA's Center for Weather and Climate at the National Centers for Environmental Information, is based on contributions from 413 scientists from 58 countries around the world.
It provides a detailed update on global climate indicators, notable weather events, and other data collected by environmental monitoring stations and instruments located on land, water, ice, and in space.  
"This report represents data from around the globe, from hundreds of scientists and gives us a picture of what happened in 2014," said National Centers for Environmental Information Director, Thomas R. Karl.
"The variety of indicators shows us how our climate is changing, not just in temperature but from the depths of the oceans to the outer atmosphere."
Multiple datasets
The report's climate indicators show patterns, changes and trends of the global climate system – including greenhouse gases, temperatures throughout the atmosphere, ocean, and land, cloud cover, sea level, ocean salinity, sea-ice extent and snow cover.
The indicators often reflect many thousands of measurements from multiple independent datasets.
"This is the 25th report in this important annual series, as well as the 20th report that has been produced for publication in BAMS," said Keith Seitter, AMS Executive Director.
"Over the years we have seen clearly the value of careful and consistent monitoring of our climate which allows us to document real changes occurring in the Earth's climate system."
Key highlights from the report include:
– Greenhouse gases continued to climb 
– Record temperatures observed near the Earth's surface
– The tropical Pacific Ocean moves towards El Niño-Southern Oscillation conditions
– The globally averaged sea-surface temperature was the highest on record
– Globally, upper-ocean heat content reached a record high for the year
– Global average sea-level rose to a record high in 2014
– The Arctic continued to warm, sea-ice extent remained low
– The Antarctic showed highly variable temperature patterns, sea-ice extent reached a record high
– Tropical cyclones above average overall.
The State of the Climate in 2014 is the 25th edition in a peer-reviewed series published annually as a special supplement to the Bulletin of the American Meteorological Society.
A woman struggles across the street in Ontario, Canada, in March, in a photo illustrating an interactive presentation from NOAA highlighting extreme-weather events of last year. "A cold winter in Canada was one of the noteworthy events of 2014," according to NOAA. (Photo: Duncan Rawlinson via Flickr)