From the American Civil War to Nepal 2015, the Movement's tradition of innovation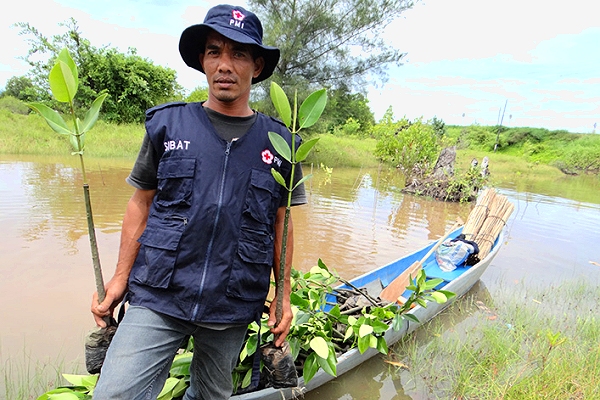 15 July 2015
This month saw the release of The Red Cross and Red Crescent's Principled Approach to Innovation – a detailed report that says the Movement can leverage innovation "to anticipate and prepare for future challenges".
It points out that armed conflict, disasters and health crises – "compounded by population growth, climate change and rapid urbanization" – put more and more lives at risk and compromise development gains.
The cost of humanitarian aid has more than tripled in the last decade, meanwhile, and many once-traditional assistance mechanisms are ill suited to this changing context.
The report is being submitted for next year's World Humanitarian Summit in Istanbul as part of the Transformation through Innovation theme. 
'Reach'
Its lead authors were Sarah Binger, Michele Lynch and Abi Weaver of the American Red Cross, with additional input from the Korean, Netherlands and Swedish Red Cross, and the ICRC, IFRC and Climate Centre.
The German Red Cross and the Red Cross and Red Crescent Global Disaster Preparedness Center (GDPC), hosted by the American Red Cross, provided additional support.
The report's introduction recalls that the Red Cross Red Crescent has a history of innovation "from providing neutral medical assistance to wounded soldiers on the battlefields of the American Civil War to overcoming logistical challenges [after] the April 2015 earthquake in Nepal."
Now, it says, guided by the Fundamental Principles innovation can provide "a vehicle for change and a process for improvement as organizations strive to strengthen effectiveness and broaden their reach."
Humanitarians can leverage innovation "to anticipate and prepare for future challenges [and] support communities"; without it humanitarians risk "employing inefficient and outdated solutions, duplicating efforts, mismanaging limited resources, and ultimately, overlooking the needs of some of the most vulnerable populations."
'Response and recovery'
Among many examples of recent innovation in the Movement, the wide-ranging brochure cites:
*The ICRC's "ARMA 3" virtual-reality training tool that simulates battlefield planning to present trainees with scenarios and challenges from real life.
*Mexican Red Cross "Mega V" barcode software for fast registration, tracking and distribution of humanitarian relief.
*A "Universal App Program" developed by the GDPC that pools resources to develop localized first aid and hazard apps for, to date, 60 National Societies.
*The IFRC's SMS-based "Trilogy Emergency Relief Application", developed after the Haiti earthquake in 2010 to support response and recovery, and provide early warning.
*The Bangladesh Red Crescent's community radio show, "Hello Red Crescent: We Listen To You!", offering listeners information on response in one of the most disaster-prone countries on Earth.
*The award-winning Irish Red Cross health and first aid approach in prisons, in which inmates become Red Cross volunteers to assist their peers.
*The American Red Cross "Humanitarian Community" website that aggregates content to promote the work for refugees and migrants of a 30-strong coalition of agencies.
The new report also references the Climate Centre's ground-breaking forecast-based financing pilots, supported by the German government and Red Cross, and educational games that can "accelerate learning, dialogue and action on how to address changing climate risks".
An Indonesian Red Cross volunteer prepares to plant mangrove saplings as part of an effort to restore a local ecosystem damaged by the 2004 Indian Ocean tsunami. Mangroves not only defuse storm-surges and slow erosion but also absorb three times as much carbon dioxide as many trees, as well as heavy metals like mercury, and provide a habitat for shrimp and oysters. The photo appears in The Red Cross and Red Crescent's Principled Approach to Innovation, an international report just out.
(Photo: Jenelle Eli/American Red Cross)