Science 'could go further' to support climate resilience, #CFCC15 told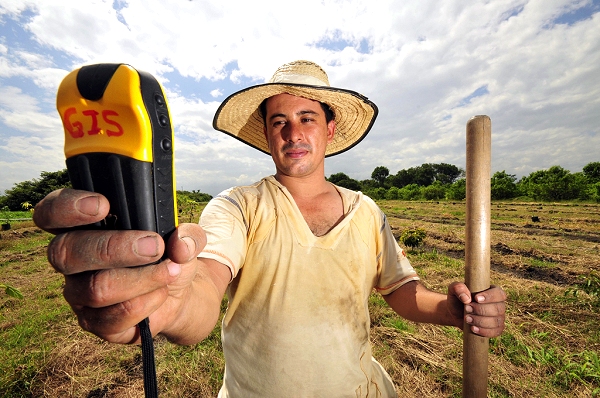 8 July 2015
Climate science provides an essential ingredient in work on resilience, but with tighter focus on risk – including exposure and vulnerability, bridging timescales, and better matches with decision-making – it could go even further.
That was the message the Red Cross Red Crescent Climate Centre carried to an international scientific conference on climate that began at UNESCO headquarters in Paris yesterday – the largest of its kind ahead of COP 21 UN climate talks there in December.
Opening speeches at the conference, entitled "Our Common Future Under Climate Change", included UNESCO Director-General Irina Bokova, the Secretary General of the World Meteorological Organization (WMO), Michel Jarraud (who also spoke on behalf of UN Secretary General Ban Ki-Moon), as well as Najat Vallaud Belkacem and Segolene Royal – respectively French education and environment ministers.
Closing the Tuesday plenary with a presentation on climate extremes, Climate Centre Director Maarten van Aalst provided examples of Red Cross Red Crescent work such as the IFRC-IRI map room, with its climate information across timescales, and forecast-based financing that links science to humanitarian decision-making, and emphasized the need to invest in communicating changing risks.
"Being more timely, such as with the climate attribution of the European heatwave last week," he told delegates, "means we can communicate the science to the general public when it matters, rather than in academic journals months later."
'Action'
Dr Van Aalst also highlighted how educational games have helped communicate risk information for improved decision-making – from field level to the White House.
International initiatives such as the Netherlands Partners for Resilience, the UK-supported "BRACED" adaptation programme, and the US administration's Climate Services for Resilient Development partnership, he argued, could further integrate science with resilience, and together with the science being discussed in Paris make important contributions to the IFRC's One Billion Coalition for Resilience.
Entitled "Our common future under climate change", the conference builds on the latest findings of the Intergovernmental Panel on Climate Change (IPCC) to "present updated knowledge and address key issues concerning climate change in the broader context of global change," according to its website.
A conference backgrounder says: "For science, the question has progressively shifted from consolidating the scientific basis for assessing risks and options for action, to defining the form that action has to take in order to engage in a necessary transition to low-carbon and adapted economies and societies."
Dr Van Aalst and the Climate Centre's Senior Climate Specialist Erin Coughlan are also speaking in sessions on adaptation and risk reduction, and collaborative projects in Europe, and participating in side-events centred on early warning, urban issues, and attribution of extreme events.
'Poor and vulnerable'
Michel Jarraud said in his keynote speech: "The science is speaking with a clear voice: the assessments of the IPCC and the reports of WMO and other organizations confirm that climate change is unequivocal and that it is extremely likely due to human activities…
"Temperatures are increasing. The water cycle is being altered. Ice and snow are melting. Sea levels are rising. Oceans are warming and becoming more acidic. 
"Extreme-weather events like heatwaves are becoming more frequent and more intense; it is the poor and the vulnerable that are paying the highest price."
The Paris conference, which ends on Friday, has four overarching objectives: to provide state-of-the-art scientific knowledge on climate change; explore pathways combining mitigation, adaptation and sustainable development; assess the potential for evidence-based solutions to climate change; and contribute to a "science-society dialogue". 
It's seen as a major opportunity for scientists, stakeholders and public to take stock of existing knowledge and prepare for an "ambitious post-2015 climate governance regime".
An International Center for Tropical Agriculture (CIAT) project in Colombia uses handheld GPS to gather information on planting by hundreds of the country's fruit farmers, helping them make better choices. The picture illustrates a Common future conference blog. (Photo: Neil Palmer/CIAT via Flickr)