IFRC and World Bank's GFDRR partnership want 'universal political commitment' to resilience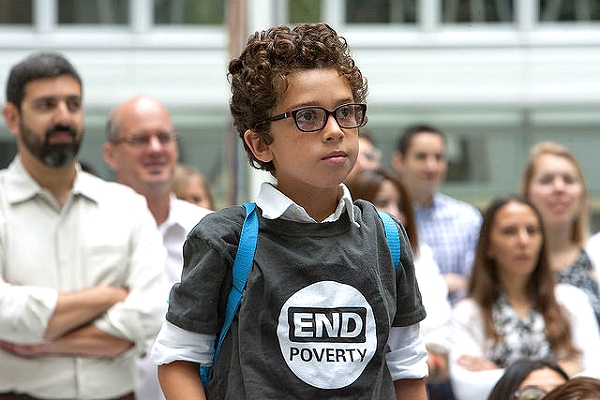 30 June 2015
The International Federation and the Global Facility for Disaster Reduction and Recovery (GFDRR) – a partnership for risk-reduction managed by the World Bank – last week called for "universal political commitment" to resilience.
Disasters cause "tremendous social and economic losses", wiping out years of progress towards sustainable development, according to a joint statement by the GFDRR and the IFRC.
Climate impacts and disasters hamper sustainable development, it says, and the importance of building resilience has been recognized in the sustainable development goals (SDGs) – now in their near-final form – with relevant targets mainstreamed across them.
But it adds that "these issues do not feature strongly enough in the [post-2015] declaration, weakening the necessary political commitment to resilience," and it calls for greater recognition that disasters "pose a significant challenge for sustainable development, driving poverty and inequality."
Risk
The IFRC and GFDRR believe the annual cost of disasters now reaches up to US$ 300 billion, and this "significantly hampered progress" towards achieving the Millennium Development Goals, the SGDs' predecessors.
Low-income countries have accounted for 9 per cent of individual disasters but nearly half of deaths.
The 2010 Haiti earthquake, for example, set back the country's development at least a decade, while the recent earthquake in Nepal is estimated to have pushed a million people into poverty.
Risk is inherent to all development and is increasing with climate change, population growth and rapid urbanization.
This year, however, provides "an opportunity for the international community to commit to ensuring that future growth and progress is not lost in the event of disasters," the two organizations argue. 
'Productive assets'
The SDGs recognize that building resilience is critical to sustainable development, notably in the goal on ending poverty; but to meet the pledge that no one will be left behind, the post-2015 declaration must "signal universal political commitment to building resilience".
The joint statement continues: "Investing in ex-ante disaster risk management measures is cost-effective since these investments reduce losses when disasters strike, and produce a large number of development and humanitarian benefits that pay off even [beforehand].
"This is because investing in resilience" – which spans development and humanitarian aid – "encourages households to save and build productive assets, promotes entrepreneurship, and stimulates firms to invest and innovate."
The World Bank and the "Sesame Workshop" were this month teaching children about the importance of safe water, sanitation, and hygiene, as well as health and nutrition at a Washington, DC workshop: "Triggering Behavior Change: Children's Role in Development". Sesame Street is the world's largest informal educator of children, reaching 156 million in at least 150 countries. Panellists discussed the role children can play as agents of change. The World Bank-managed Global Facility for Disaster Reduction and Recovery and the IFRC last week called for a "universal political commitment" to resilience.
(Photo: Simone D. McCourtie/World Bank)