'Higher gear' on road to Paris climate agreement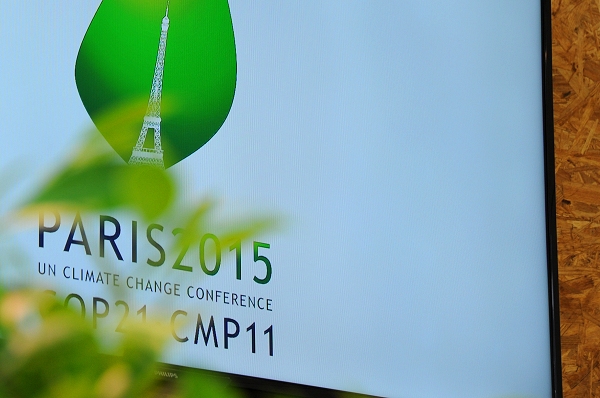 18 June 2015
Plans for a new universal climate agreement will "step into a higher gear over the next two months" in the run-up to the COP 21 UN climate talks in Paris, according to a press release at the end of last week's UN climate change conference in Bonn.
The "Paris package" should intensify global action to address climate change by keeping  global temperature rise below 2 degrees Celsius and protecting the vulnerable from harmful impacts.
Governments at Bonn asked for text to be developed next month "that begins shaping what will be the Paris agreement", the UNFCCC release adds, as well as supporting decisions to put it into practice.
The language will be drafted by the two international delegates co-chairing the UN climate talks: Ahmed Djoghlaf of Algeria and Daniel Reifsnyder of the US.
'Wave of action'
It's intended to help governments identify key political decisions that will have to be taken before, and at, COP 21.
UNFCCC states meet again in Bonn at the beginning of September and a further round of climate negotiations is due in October.
"The path to Paris is now happening on both the political and negotiating levels, and with a mood of exceptional confidence and engagement," Christiana Figueres, UNFCCC Executive Secretary, said in Bonn last week.
She added: "The negotiations are also occurring against the backdrop of an accelerating wave of climate action from non-state actors including cities, regions, territories and companies which is contributing confidence to the process.
"Each moving part is gearing and firing up the rest to advance forward and to ensure the world remains on track to deliver in Paris."
During the Bonn meeting, the commitment to keep the world below a 2-degree temperature rise received a major boost when the G7 nations – at their summit in Schloss Elmau, Germany – emphasized that deep cuts in greenhouse gas emissions were required to decarbonize the global economy "over the course of this century."
'BRACED'
Also last week, the US government announced Climate Services for Resilient Development – an international public-private partnership to help developing nations vulnerable to climate impacts boost their resilience.
The American Red Cross – one of eight founding partners – and with it the global Red Cross Red Crescent will leverage staff and resources already operating in the initial focus countries of Bangladesh, Colombia and Ethiopia.
The Red Cross component will build on existing IFRC work within the Global Framework for Climate Services, the major new UK-supported programme for resilience known as "BRACED", the Partners for Resilience alliance, and other programmes using innovative forecast-based financing.
"There is still a lot of work ahead to get to a good outcome in Paris," said Walter Cotte, IFRC Under Secretary General, Programme Services Division.
"However, it's encouraging for us at the Red Cross Red Crescent, and other humanitarian stakeholders, to see a prominent reminder from the UNFCCC that the 'Paris package' will include measures to protect the most vulnerable from harmful climate impacts.
"Initiatives such as Climate Services for Resilient Development highlight what's possible if we combine our various strengths.
"Solutions to climate change will require input from all actors, not just governments negotiating in the UNFCCC."
In sight, in reach: A screen at the UN climate conference in Bonn last week reminds delegates that pivotal COP 21 talks are approaching fast, against a backdrop of what the UNFCCC calls "an accelerating wave of climate action" (Photo: UNFCCC via Flickr)