Netherlands government backs concept of humanitarian 'forecast-based financing'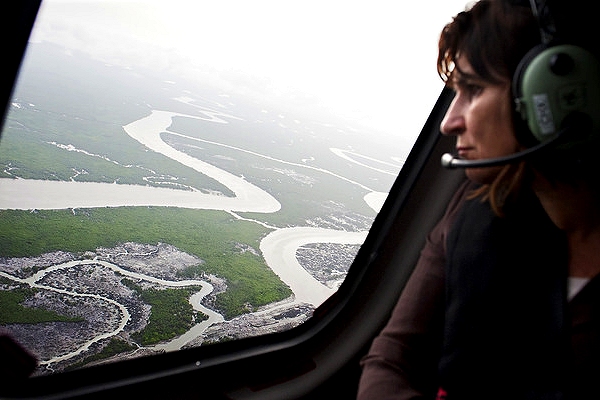 9 June 2015
The Netherlands government has said it supports the groundbreaking concept of forecast-based financing, intended to facilitate humanitarian action before disaster strikes and now being piloted in several African countries and planned for others worldwide.
The Netherlands becomes the second country after Germany to back the concept; other donor governments such as the US and the UK have also shown interest in the programmes being developed by the Red Cross in Ethiopia, Togo and Uganda, with technical support from the German Red Cross and the Climate Centre.
"In order to make most effective use of the available resources for preparedness, it is important to use knowledge on disaster risk," said Netherlands Minister for Foreign Trade and Development Cooperation, Lilianne Ploumen, in a formal policy letter to the Dutch parliament last Thursday.
It sets out her vision for the world humanitarian summit next May and disaster preparedness in general.
'Concrete support'
Ms Ploumen's letter continues (in a translation by the Climate Centre): "With forecast-based financing, predictions – or early warnings – of, for example, drought, floods or storms in a given area automatically lead to activities – i.e. early action – to reduce the impact of disaster.
"Once these predictions indicate a greatly increased risk of a disaster, finance is released to implement previously agreed preparedness measures, and communities, aid organizations and (local) governments can prepare themselves."
Ms Ploumen wrote to MPs that discussions were ongoing with humanitarian agencies on how the government can "concretely support" forecast-based financing for weather and climate-related disasters.
In February, Germany's Federal Foreign Office and Red Cross distributed a six-point action plan for humanitarian adaptation to climate change, centred on new forecast-based financing pilots in up to six high-risk countries – initially Bangladesh, Mozambique and Peru.
With scientists now able to determine the probability of extreme-weather events for specific regions up to about six months in advance, the German plan argued, operationalizing this information would improve humanitarian response and strengthen risk reduction.
The situation called for innovative solutions so scarce resources could achieve "a more favourable ratio between efforts and outcome".
The main points of the German plan are detailed in an earlier Climate Centre news story.
A comprehensive technical discussion of the concept of forecast-based financing was published in April in the journal of the European Geosciences Union.
Netherlands Minister for Foreign Trade and Development Cooperation, Lilianne Ploumen, flies over the Niger Delta during a visit to Nigeria last year. In a policy letter to the Dutch parliament, she supported the concept of forecast-based financing, currently being trialled in West Africa and planned for several other countries worldwide. (Photo: Marten van Dijl via Flickr Creative Commons)