IRI monthly briefing: El Niño intensifies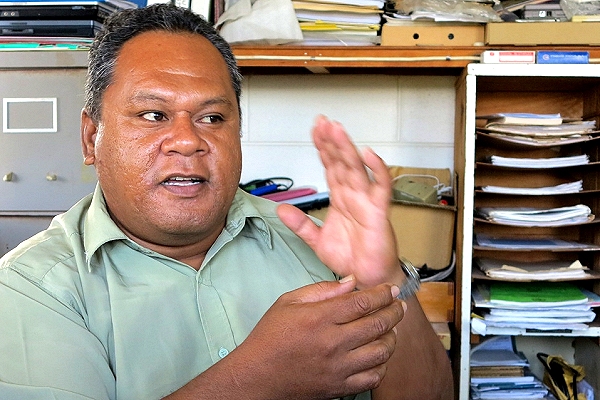 29 May 2015
El Niño – the phenomenon of warmer-than-average sea-surface temperatures in the tropical Pacific – recently intensified, though scientists still aren't sure how strong the current event will become.
This is according to the climate brief for May from IFRC partners, the International Research Institute for Climate and Society (IRI), at Columbia University's Earth Institute.
"Over the last month," says the brief, "the ongoing El Niño in the central Pacific has strengthened from weak to weak/moderate, and the chance that such conditions will persist has risen since last month's forecast.
"There is now a 97 per cent chance of El Niño for the May–July season, and chances stay above 80 per cent through the end of the year." 
Seasonal forecast
But IRI emphasize that "these odds only indicate the chance of at least weak El Niño conditions occurring, with no indication of strength." 
IRI's seasonal forecast for June-August, uploaded onto the Climate Centre website today, shows a strong likelihood of drier-than-normal conditions over Indonesia, north-eastern South America and parts of Central America and the Caribbean.
Wetter-than-average conditions, however, are very likely in southern Brazil, Bolivia, Paraguay and central Argentina.
El Niño is part of the natural cycle of ocean and climate variability in the equatorial Pacific known as El Niño Southern Oscillation (ENSO).
The amount of energy absorbed and distributed by the Pacific Ocean "is so great that sustained sea surface temperatures even just a degree above average have cascading effects throughout the world," says IRI.
"These effects lead to tendencies for certain areas to receive more or less rainfall than normal, and/or see warmer or cooler temperatures than is typical.
"Although for some areas this can mean floods, drought or other extreme weather, the predictability associated with El Niño can afford decision-makers the chance to be better prepared for such events."
'Close watch'
Climate Centre Director Maarten van Aalst adds: "Monitoring ENSO is a very important part of the Red Cross Red Crescent awareness and 'early warning early action' agenda."
In Tuvalu, for example, a new IFRC project that links cutting-edge forecasting, including ENSO, and traditional knowledge to help people cope with disasters and climate change will deliver user-friendly weather and climate information in an effort to strengthen resilience.
It's a collaboration between the Tuvalu Red Cross Society, meteorological service, and National Disaster Management Office, and the Finnish Pacific Project, through the Pacific Regional Environment Programme.
 
"As always, we recommend National Society disaster managers keep a close watch on IRI-IFRC seasonal forecasts, available on the IFRC's Disaster Management Information System and also now browsable from our homepage," added Dr Van Aalst, "as well as monitoring short-term rainfall and temperature forecasts for their countries or regions."
Tauala Katea, Scientific Officer at the Tuvalu Meteorological Service, partnering with the IFRC and other agencies on a new climate-services programme, says he's keen to translate his forecasts into more user-friendly language: "When we move into long-term forecasting we use terms like La Niña or El Niño. It's hard to define them in the Tuvaluan language. A term like El Niño takes a paragraph to explain in Tuvaluan." (Photo: Rosemarie North/IFRC)