Lessons by Partners for Resilience: moving from output to impact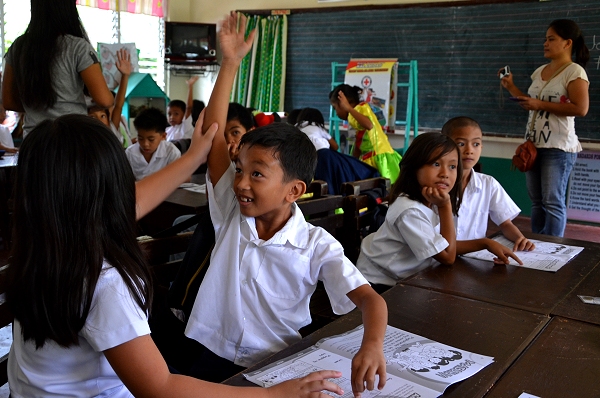 21 May 2015
With the outcome targets established at the start of the programme broadly achieved, the Partners for Resilience (PfR) alliance is now working toward its closing global conference in the Netherlands later this year. PfR's unique approach integrating disaster risk reduction, climate change adaptation, and ecosystem management and restoration, is increasingly endorsed by government and civil society partners. The programme's annual report for 2014 will be the last of its kind – this article by Juriaan Lahr is an abridged version of his introduction.
After PfR's success in quantitative terms for the communities and organizations involved, our focus now is increasingly on ensuring that interventions are cost-effective and sustainable, and able to be replicated and scaled-up.
Much effort has gone into learning. Country teams have worked on a learning agenda, while researchers from Groningen and Wageningen universities conducted a study that focuses on evidence for the contribution of the PfR approach in enhancing the resilience of local communities – that is, moving from output to impact.
Since building resilience is a process involving interdependent structures within communities, this requires intensive, focused and sustained efforts.
Organizations and institutions need to adopt this approach in their strategies; technical, legal and financial support must continue where needed.
Take-up
Even though five years is a relatively long period – especially for activities that would normally fall exclusively within disaster management – results will probably become visible only after several more years, if communities experience situations that, in the past, critically affected their coping levels.
Their ability to reduce losses will be proof of the effectiveness of the integrated PfR approach, blending disaster risk reduction, climate change adaptation, and ecosystem management and restoration; it will enable communities to continue on an upward path of development.
While PfR works in over 500 disaster-prone communities, there are many more places where disaster risks are a recurring threat, aggravated by population growth, uncontrolled development, urbanization, environmental degradation and competition for resources. 
Climate change pushes increasing numbers of vulnerable people into situations that exceed their ability to cope.
Therefore in 2014, the programme's penultimate final year, there was also a focus on documenting the activities carried out, collaboration with stakeholders, take-up by governments at various levels, and the organizational set-up of the alliance.
This will continue in 2015, and the results, together with the outcomes of the academic study, will be presented at the closing Global Conference of Partners for Resilience, planned for the Netherlands in October.
Lobbying and advocacy
The partners are engaging in policy dialogues with governments and key stakeholders, bringing local experience to national and international levels and vice versa, to work on policy and funding appropriate for local solutions to local risks.
Strong civil society organizations play a central role, for in the end the local level is both point of departure and arrival when assisting people.
PfR is excited that the Netherlands government has recognised the added value of the alliance in reducing disaster risk and safeguarding development by selecting us as strategic partners under the Dialogue and Dissent programme in 2016–2020.
The focus here will be on lobbying and advocacy, and strengthening civil society organizations to become strong players in this.
Financial flows need to be tailored for local communities. Pilot community-interventions remain important, not only for the targeted communities but also to render lobbying and advocacy more credible.
They are the examples that show how building community resilience serves as a return on investment in development efforts, and how such programmes can be included in local and national budgets and plans.
Philippine children use a new PfR-supplied educational module on risk reduction at a school in the Mainit municipality, in Surigao del Norte province. In the final year of PfR, much effort is going into learning.
(Photo: Charlotte Floors/NLRC)