Global adaptation conference in Nairobi ends with call to world leaders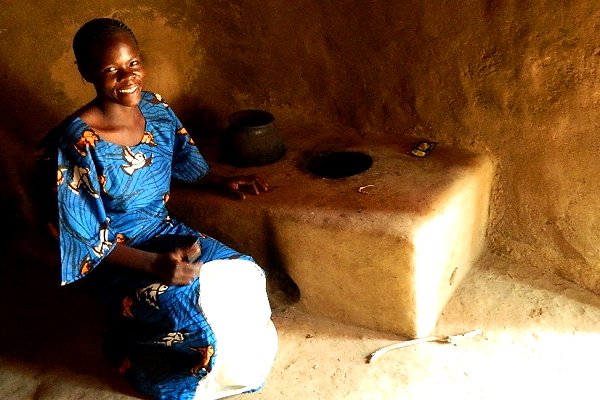 1 May 2015
The 9th International Conference on Community-Based Adaptation (CBA9) ended in Nairobi yesterday with a call to world leaders to address the needs of the world's poorest and most vulnerable people in this year's key environment and development summits.
More than 400 representatives from governments, civil society, the scientific community, and international and non-governmental organizations gathered in the Kenyan capital for CBA9.
It ended with a Nairobi Declaration saying that it's the responsibility of developed countries to "support the adaptation efforts of poor and vulnerable groups".
The conference was organized by the African Centre for Technology Studies jointly with the Kenyan government, the UK-based International Institute for Environment and Development (IIED), and the Bangladesh Centre for Advance Studies.
"The poorest and most vulnerable communities are disproportionately affected by climate change, and this will continue unless the world's leaders make every effort to truly prioritize their needs in 2015's high-level summits," said Saleemul Huq, IIED Senior Fellow.
Global figures are this year meeting to draft agreements on sustainable development and climate finance, as well as for the key UN climate talks in Paris – COP 21 – in December.
Sustainable fisheries
The theme of this year's CBA conference was "measuring and enhancing effective adaptation". 
It provided an opportunity "to share the latest developments in community-based adaptation with an international audience," according to the IIED website.
Pre-conference field trips "enabled the participants to explore at first-hand issues related to community-based adaptation to climate change [and] measuring and enhancing effective adaptation," IIED said.
These included visits to Lake Naivasha to see sustainable fisheries management and water harvesting, the town of Narok – a major Maasai commercial centre west of Nairobi – to see how communities are adapting to drought and changing patterns of rainfall, and forest conservation and reforestation around Mount Kenya in the centre of the country. 
'Improved actions'
The conference featured a "poster marketplace" and competition when researchers presented posters summarizing projects related to the conference theme. 
The competition was won by the Uganda country team of the Partners for Resilience (PfR), whose infographic detailed PfR work in six districts of central and north-east Uganda to, for example, increase the uptake of small-scale irrigation, drought-tolerant seeds and fuel-saving stoves.    
A session of a new Climate Centre game – Storytelling: one word at a time – encouraged participants to think about adaptation with less focus on process and more on "learning and improved actions".
Other Climate Centre games played at CBA9 include Snap!, Decisions for the decade and Answer with your Feet.
CBA10 will be held in the Bangladesh capital, Dhaka, next year.
A PfR beneficiary householder in Apac, Uganda, with her new fuel-efficient stove — one of the projects that featured on an award-winning poster at the CBA9 conference in Nairobi. The Uganda PfR country team's infographic detailed alliance work in six districts of central and north-east Uganda, also including small-scale irrigation and drought-tolerant crop varieties. (Photo: PfR Uganda)