WEF report: Extreme weather second only to conflict as 'likely' source of global risk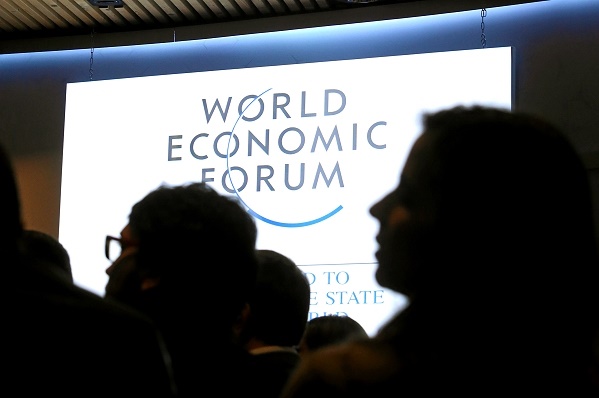 21 January 2015
The annual World Economic Forum (WEF) begins in Davos-Klosters, Switzerland, today, and among the featured publications released by the WEF over the past week is Global Risks 2015 which puts extreme-weather events second only to "interstate conflict with regional consequences" as the most likely threat to global stability.
Every year this report features an expert assessment, on separate scales, of the top global risks in terms of "likelihood" and "potential impact" for the coming decade.
After conflict and extreme weather, by likelihood, are failure of national governance, state collapse or crisis, and unemployment or underemployment.
"Natural catastrophes", a failure to adapt to climate change, and "water crises" are next successively in the top ten hazards by likelihood, followed by, finally, data crime and cyber attacks.
The nearly 900 experts who took part in the survey of global risks rated "water crises" as the greatest danger in terms of impact, followed successively by infectious diseases, weapons of mass destruction, and conflict, with failure of climate change adaptation in fifth place.
The report assesses 28 global risks in five categories: economic, environmental, geopolitical, societal and technological. 
Environmental risks
This year "stands out as a year when geopolitical risks, having been largely absent…for the past half-decade, returns to the fore," says a WEF press release on the report.
It adds that three risks "stand out as having intensified the most since 2014 in terms of both likelihood and impact: [conflict], weapons of mass destruction and terrorist attacks."
The WEF report also identified more prominent environmental risks than economic ones "as a result of a marked increase in experts' negative assessment of existing preparations to cope with challenges such as extreme weather and climate change," the release explains.
Howard Kunreuther, Co-Director of the Wharton Risk Management and Decision Processes Centre at the University of Pennsylvania – one of three academic advisers for Global Risks 2015, said "experts and the general public are now much more concerned with weather-related events than they were ten years ago because of the increasing losses from natural disasters around the world."
The other academic advisers are Oxford Martin School at the University of Oxford and the National University of Singapore.
The report content was also developed with the support of WEF strategic partners Marsh & McLennan Companies and Zurich Insurance Group.
'Pressure'
In a discussion on climate change and cities, Global Risks 2015 says that in many developing countries, migration from rural areas to cities "is at least partially driven by the increasing prevalence of extreme weather [and] land degradation and desertification, making agriculture more difficult."
In the coming decades, it adds, "climate change will add to the pressure that economic growth and development are already putting on both groundwater and renewable surface water resources."
Among the sessions dealing with climate at Davos this year meeting is Closing the climate deal, which tomorrow debates how comprehensive an agreement may be finalized at the next "COP" UN climate talks in Paris later this year.
Speakers at that session include Christiana Figueres, Executive Secretary of the United Nations Framework Convention on Climate Change.
The 2015 World Economic Forum ends on Saturday.
"Big History, Big Future: Innovation since the Modern Revolution": a special session in the congress centre at the 2015 World Economic Forum in Davis. (Photo: Michele Limina/swiss-image.ch via WEF Flickr)