Join us for the 12th Development & Climate Days at COP 20 in Lima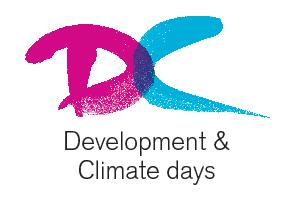 13 October 2014
At the Country Club Lima Hotel during COP 20 in Lima
6–7 December 2014
#zerozero
For the first time in history, an opportunity exists to integrate global efforts to tackle climate change and poverty, and set the world on a path to zero extreme poverty and zero net emissions within a generation.
Join us for the 12th Development & Climate Days at the UN Framework Convention on Climate Change COP 20 meeting in Lima for two days of innovative approaches and incisive dialogue, focused on bringing "zero-zero" within reach.
D&C Days will feature dynamic, interactive discussion, including participatory games, speed geeking, lightning talks, role-play discussions, world cafés and more.
Participants will explore ways to integrate climate and poverty targets, influence the UNFCCC negotiations and identify agreements that could produce zero-zero within a generation.
Pivotal moment
The Red Cross Red Crescent Climate Centre, the International Institute for Environment and Development (IIED), the Overseas Development Institute (ODI), and the Climate and Development Knowledge Network (CDKN) will be facilitating debate and dialogue focused on bringing zero-zero within reach.
Stakeholders engaged in climate talks will join others developing sustainable development goals during this particularly critical Conference of the Parties in Lima, held in the run-up to COP 21 in Paris in 2015 – a pivotal moment in UN climate talks and others.
An international agreement on climate change under the UNFCCC, the post-2015 sustainable development goals under the UN Open Working Group, and a future framework on disaster risk reduction under the Hyogo-Framework for Action II will all be finalised next year.
Over the past year the 5th Assessment Report of the Intergovernmental Panel on Climate Change has said we must achieve zero net emissions of greenhouse gas by 2100 – offsetting any remaining emissions by removing an equivalent amount from the atmosphere – to stay below a 2°C average rise in global mean temperature.
Central theme
Why are the zero-zero targets connected?
Climate adaptation to increase people's resilience should also be a fundamental component of any poverty-eradication strategy.
We will also need to fight poverty in a way that will lead us to zero emissions or risk losing ground gained on poverty reduction.
And some pathways to reducing emissions by 2100 could result in an economic slowdown that could hinder eradication of extreme poverty unless measures are taken.
The popular D&C Days fringe event was first initiated at COP 8 by the IIED's Saleemul Huq in Delhi in 2002, when adaptation to climate change was at best marginal to UN climate talks.
But over the years the increasingly popular COP fringe event has brought together policy-makers, scientists and development practitioners to debate the now-central theme, helping to make adaptation key to climate plans, policies and programmes worldwide.