Cultivating resilience in Guatemala: agreement to consolidate 'inter-institutional cooperation'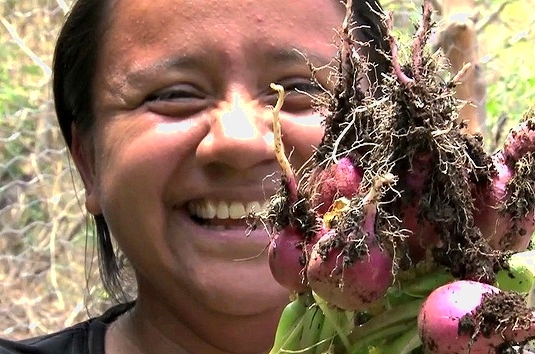 28 August 2014
Guatemala's Ministry of the Environment and Natural Resources (MARN), the National Coordination for Disaster Reduction (CONRED), and the National Council for Protected Areas (CONAP) this week signed a memorandum of understanding "to consolidate strategies and actions for disaster risk reduction, climate change adaptation, and ecosystem restoration and management".   
The initiative is part of the framework for the "Strategic Inter-Institutional Agenda" (AEI) and associated action plan supported by Partners for Resilience (PfR) to create resilient communities in Guatemala  
The signatories will work together to implement a collaborative model rooted in basic modules of "anticipating, responding, adapting and transforming" – creating an integrated way of working that respects the lives and livelihoods of rural communities.
At the same time, the agreement will secure deeper cooperation to strengthen both dialogue and action to benefit vulnerable communities in five Guatemalan departments where PfR is operational: Quiché, Sololá, Zacapa, Chiquimula and Izabal – focusing on more than 14,000 families and an estimated population of more than 85,000 people.
Integration
The agreement firms up AEI work begun in 2012 by the PfR, building resilient communities in Guatemala through the integration of disaster risk reduction (DRR), climate change adaptation (CCA), and ecosystem restoration and management (ERM).
AEI started life by providing space for a dialogue to identify common goals involving policy and institutional strategy. 
Its objective is to link collaborative models at the national level with concrete actions in the field; it is an important PfR outcome at the national level in Guatemala – providing an umbrella for other work in the country.
"We're very pleased with the involvement of CONRED, integrating CCA and ERM to allow planning for the future reduction of vulnerabilities," said Vinicio Montero, MARN Vice-Minister.  
"The ministry is happy to sign the MOU and the Strategic Inter-Institutional Agenda, while technical specialists monitor progress."    
'Concrete solutions'
The Strategic Inter-Institutional Agenda's key elements are:
  *Policy-making and strategic planning
  *Institutional capacity-building
  *Reducing social, economic, environmental, political and educational vulnerability.
It has produced a common understanding and language with which national problems, once addressed piecemeal, can be tackled jointly.
"I see this as a very positive development for coordination among these institutions and their teams," said Alejandro Maldonado, CONRED'S Director.
"The management of risk requires the participation of a range of sectors, and people are looking for concrete actions and solutions.
"We firmly believe in the Strategic Inter-Institutional Agenda's objectives and sustainability, enabled in the short term by this MOU, and CONRED is also ready to join the National Council on Climate Change.
"It's important to stress the importance of inter-institutional coordination for achieving goals."
Success stories
For his part, Benedicto Lucas, Director of CONAP, added: "We plan to closely follow the progress and results of the MOU.
"We welcome this effort by PfR – opening up new pathways is never easy, but PfR is succeeding in doing just that, creating new space for work and thus a more resilient Guatemala.
"The launch of the AEI is very important – it represents a mainstreaming of these themes in the institutions involved and continued support for local action." 
These were some of the comments made by leaders of the three government entities after their Guatemala City meeting on 24 July – the third involving CONAP stakeholders from various sectors.
The meeting tackled key AEI points, looking at success stories and, importantly, mapping future projects.
Participants also agreed to combine their efforts to expand programmes, influence networks and roundtables, position AEI actions, together with deploying technical and financial support from PfR.
 
Growing vegetables with a new irrigation system, jointly implemented by Wetlands International and Cordaid's local Guatemalan partner, Caritas Zacapa, as part of the PfR programme financed by the Netherlands Ministry of Foreign Affairs. Drought-affected communities installed ecological water filters to re-use waste water, helping them irrigate vegetable gardens more efficiently, improve household sanitation to prevent waterborne disease, and roll back climate impacts. (Photo: Caritas Zacapa-Cordaid)