Climate Centre joins White House 'round table' on agriculture and food resilience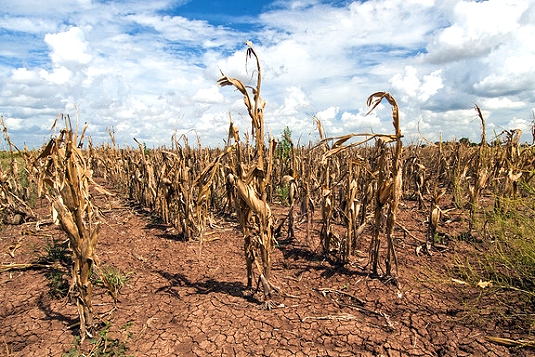 5 August 2014
Intense heatwaves, heavier downpours, and severe droughts and wildfires. These are all climate impacts projected to become more severe this century in the recent National Climate Assessment, according to the White House, and "they are already affecting the nation's ability to produce and transport safe food."
Against this backdrop, leaders of the US technology and agriculture sectors were last week invited to Washington, DC for a round table on agriculture and food resilience, as part of the White House Climate Data Initiative.
The meeting explored ways to "to unleash data that will help ensure our food system is resilient to the effects of climate change," said a blog by Tom Vilsack, US Secretary of Agriculture, and John Holdren, President Obama's Science Adviser, who spoke in his opening remarks of the need for "actionable climate information in usable form".
Thirty representatives of business, academia and civil society, and senior administration officials gathered for the round table.
Future risk
Pablo Suarez, the Climate Centre's Associate Director for Research and Innovation, joined the event to share a brief account of the collaboration between the American Red Cross and the Climate Centre on participatory games to communicate information on climate risk.
Dr Suarez used an outsize foam dice and a frisbee to highlight the need to link climate information with decisions and their consequences, helping stakeholders engage in the science, experience the complexity of future risk, and understand the value of data.
The Climate Centre has developed at least ten games for the American Red Cross to support learning and dialogue on risk management.
Participatory sessions have included training game facilitators at the American Red Cross headquarters in Washington, DC, game-based dialogues with vulnerable communities in Uganda, and a 2012 session at the White House that involved some 130 people in a game on disaster preparedness.
A drought-stricken field of corn in Texas last summer. The US government says climate impacts are affecting the nation's ability to produce and transport food. 
(Photo: Bob Nichols/US Department of Agriculture)