Global learning: PfR 'writeshops' in South-East Asia and Central America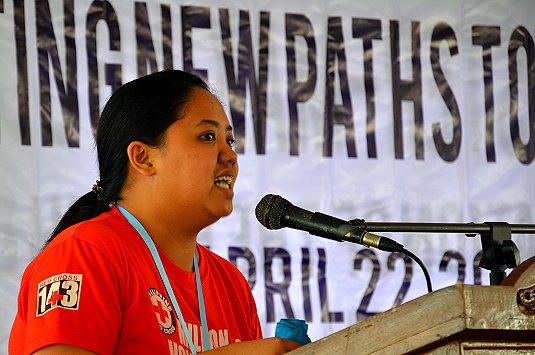 15 May 2014
Professionally facilitated "writeshops" last June in Bali, Indonesia, and earlier this year in Guatemala and Nicaragua have generated book-length collections of case studies springing from Partners for Resilience (PfR) work in those countries and the Philippines.
The first of these has just been made public; the second will be released later this month at the Regional Platform for Disaster Risk Reduction in the Americas, in Guayaquil, Ecuador, highlighting "key inputs towards the development of the post-2015 framework for disaster risk reduction," according to UNISDR.
A writeshop, say organizers, is "an intensive writing process that aims to produce written materials by a multidisciplinary team of field practitioners, implementers, and…communities, under one roof."
The South-East Asian writeshop was co-facilitated by the International Institute of Rural Reconstruction (IIRR), which also published the regional collection of case studies from the Philippines and Indonesia – Creating new paths to resilience – jointly with the Climate Centre.
Reference point
One of the workshops is also funded by the UK-based Climate and Development Knowledge Network (CDKN) "to shape policies for scaling up climate-smart community resilience building, using evidence-based lessons learned from PfR experiences," according to the publication.
Creating new paths to resilience is intended to provide input to learning about the integration – fundamental to PfR work worldwide – of disaster risk reduction, climate change adaptation, and ecosystem restoration and management.
It will also serve as a reference point for policy briefs and knowledge management.
Seventeen partner agencies from the Philippines and 12 from Indonesia – including the Red Cross National Societies of both countries – took part in the Bali writeshop.
"Presentations, peer review, critiquing, and revisions" enriched the stories from the field that have now been published.
'Exciting process'
The Central American writeshops – generating five "global learning" case studies each from Guatemala and Nicaragua – were "intensive and fruitful", said Carina Bachofen, Climate Centre Senior Policy Officer, who helped organize them.
"It was an exciting process to be a part of, with many lessons learned and new ideas for replicating the experience in other PfR countries. Partners feel very proud of the documents they've produced."
The €40m PfR programme – co-funded by the Dutch foreign ministry and one of the largest of its kind anywhere in the world – had reached nearly 400 vulnerable communities in Ethiopia, Guatemala, India, Indonesia, Kenya, Mali, Nicaragua, the Philippines and Uganda as it passed its halfway stage last year.
That translated into more than 120,000 female and nearly 140,000 male beneficiaries.
The Netherlands Partners are CARE Nederland, Cordaid, the Netherlands Red Cross, the Climate Centre, and Wetlands International.
A Philippine Red Cross Speaker at the Manila launch in April of Creating new paths to resilience – a book-length collection of "writeshop" case-studies springing from PfR work in the Philippines and Indonesia. (Photo: Climate Centre)