'Engagement games' for real-world action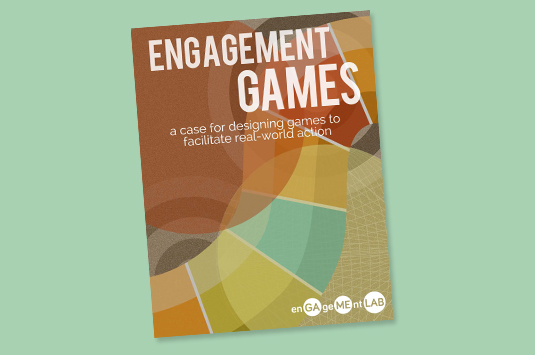 19 March 2014
Many of the initiatives that societies take around the world suffer from the same critical problem: lack of engagement by stakeholders – with the environment, with decision-makers, with each other.
Problems could be addressed more sustainably if the people immediately affected had greater responsibility for producing the solution.
Now a new report from the Engagement Game Lab (EGL) – an applied research laboratory at Emerson College in Boston, Massachusetts – and co-authored by the Climate Centre, argues that games have a unique way of "fostering engagement in complex social systems".
"When specifically designed for this purpose," it adds, "games can be immensely impactful, creating greater opportunities for experiential and applied learning, increased empathy and trust, and more engaging processes for real-world action."
The report's authors are Eric Gordon and Stephen Walter of the EGL, which "designs and studies playful approaches to serious problems", and Pablo Suarez, Climate Centre Associate Director for Research and Innovation.
Zambezi river
A section of the report – Engagement games: A case for designing games to facilitate real-world action – covers four specific application areas: problem-solving by communities, humanitarian work, civic action and building skills and networks.
It features the Upriver game that helps people understand what happens during floods and take part in early-warning communications by SMS.
Upriver was designed by EGL and the Climate Centre in collaboration with the Zambian Red Cross, with support from the American Red Cross and the Research Council of Norway through the project, Courting Catastrophe? Humanitarian policy and practice in a changing climate.
It was trialled last September in the Zambian capital, Lusaka, and the Zambezi river communities of Livingstone, Mwandi, Sikaunzwe and Kazungula.