Young people and volunteers take lead on climate awareness in Eastern partnership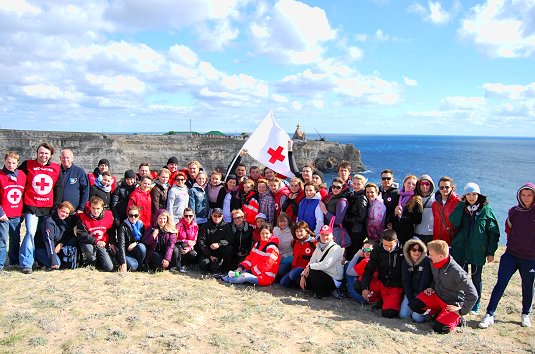 4 December 2013
The activities of Climate Forum East (
CFE
) are now well underway in the six countries of the Eastern partnership. 
CFE's main objective is to strengthen the capacity of civil society organizations to participate in policy dialogue on climate change adaptation with local and national authorities, EU institutions and international organizations.
The release of the third project newsletter last month reveals that civil society organizations in Armenia, Azerbaijan, Belarus, Georgia, Moldova and Ukraine are working to raise public awareness of climate risks in their countries, and improve their ability to lobby local and national governments to integrate these concerns in national policies.
Impacts
Public awareness-raising about the issue of climate change and potential impacts on a national and regional level is a key role for civil society in a region where awareness of climate change is often low among the general population. 
For civil society, however, it is an increasing area of interest, and volunteers and youth activists are working hard to share messages with the public.
The National Ecological Centre of Ukraine
– a leading civil society group – trained young Red Cross volunteers on climate risks and impacts, before facilitating group work on impacts in the volunteers' home districts.
Working together with representatives from the
German Red Cross Youth
, young activists discussed environmental threats and climate impacts in their regions. 
Drawing competition
Increasing urbanization, deforestation, changing seasonal patterns, heavy rainfall, flooding and heatwaves were all identified as challenges to be faced over the coming years.
Meanwhile in Georgia,
Red Cross
volunteers mobilised for a "Day Against Climate Change" in partnership with volunteers at Tbilisi Zoo. 
The volunteers created posters and distributed brochures about climate change, and debates took place on the impacts of climate change in Georgia and what might be done to combat it. 
Upcoming CFE events include a drawing competition in South Caucasus countries, when schoolchildren will learn about the impacts of climate change on their region and draw impressions of how it might affect their own neighbourhoods.  
Preparedness for Current Challenges of Climate Change in Humanitarian Work –the title of a workshop conducted by the National Ecological Centre of Ukraine for young Red Cross activists in September, pictured taking a break on the coast. The event was part of the Ukrainian Red Cross Third National Assembly and an all-schools first aid and youth leadership event. (Photo: CFE)