Climate Centre joins researchers at 'critical frontier of science' to map regional impacts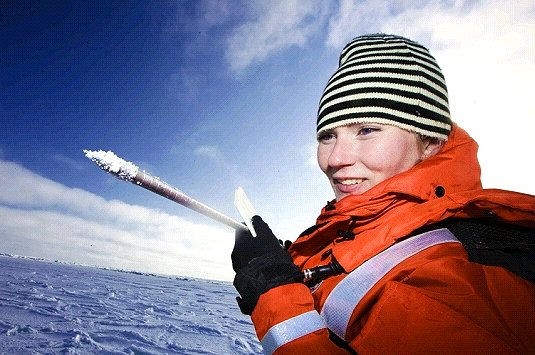 4 November 2013
The Red Cross Red Crescent Climate Centre today joined leading scientists in Brussels to help set the agenda for research into regional climate change being conducted through the Coordinated Regional Climate Downscaling Experiment (CORDEX).
Advances in climate modelling now make it possible to "downscale" the pictures generated by global climate models to explore likely impacts at regional level, vitally important for humanitarians.
These improved projections could help governments provide credible climate services to their citizens and better protection from extremes.
The four-day Brussels conference is sponsored by the European Commission, the World Climate Research Programme (WCRP) and the Intergovernmental Panel on Climate Change (IPCC), whose recent report on The Physical Science Basis said it is "extremely likely" (i.e. 95-100 percent probable) that most of the global warming since 1950 has been due to human influence.
'Timely, understandable, actionable'
A WCRP press release says, however, that scientists are still less confident about the precise effects of climate change on individual countries and geographical regions.
WCRP Director Ghassem Asrar said: "Scientists are collaborating through the CORDEX framework to improve the worldwide availability of science-based climate information for decision-makers at the regional level.
"This will allow them to determine just how temperatures, precipitation and weather patterns may change over the coming decades in, for example, southern Africa, Southeast Asia or the polar regions."
According to Maarten van Aalst, Climate Centre Director, in Brussels for the CORDEX conference with one of its senior technical advisers, Erin Coughlan: "This is crucially important work for humanitarians to track: for near-term decisions on disaster risk management, information about long-term trends in extremes is rarely the most relevant.
"Our CORDEX submission provides concrete examples of risk-management decisions from Red Cross Red Crescent experience, illustrating that climate information needs to be timely, understandable, and above all actionable."
Disaster risk
Monday's opening session included addresses by the European Commissioner for Climate Action, Connie Hedegaard, the Secretary-General of the World Meteorological Organization (WMO), Michel Jarraud, and the chairs of the IPCC's Working Group I, Thomas Stocker and Dahe Qin.
"Decision-makers need a better understanding of how global climate change will affect the people and the environment of their country or region," says Mr Jarraud.
"Demand for user-oriented climate information services has turned research on regional impacts into a critical frontier in climate science."
Last July, during the Intergovernmental Board on Climate Services, the WMO and the IFRC, which have collaborated on disaster risk for many years, signed an agreement to work together to reduce climate-related hazards facing vulnerable communities around the world.
A scientist working in one of the polar regions that may be among those areas where "downscaling" research helps forecasters be more precise about climate impacts locally. This photo was part of a series that documented International Polar Year 2007-8, one of the most ambitious internationally coordinated research endeavours ever and an initiative of the International Council for Science and the WMO.
(Library photo: Christian Morel/WMO)