Bleak vision from Croatia wins climate-themed photo contest for Mediterranean youth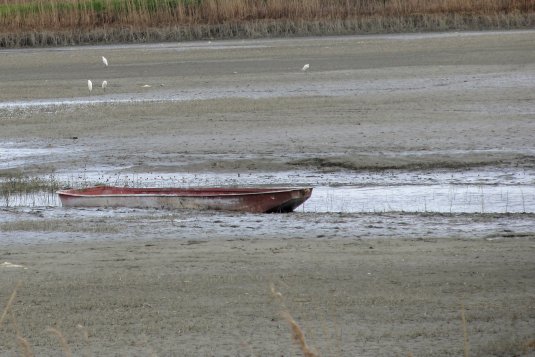 13 June 2013
The Red Cross Red Crescent Centre for Cooperation in the Mediterranean (CCM) yesterday announced the results of its 5th annual youth photo contest, which this year focused on the environment and climate change.
First prize went to Adam Slacanac, a volunteer with the Croatian Red Cross, for a picture he called Dead Society (right and home page).
Second prize was awarded to Bilel Douhib, a volunteer with the Tunisian Red Crescent, for a photo called Make a Change … Keep your city clean.  
The competition was open to members of youth sections of Mediterranean National Societies aged 18 to 30, as well as nearby countries.
The winning shots were selected from among 15 final entries by an international jury comprising the Spanish Red Cross and the Red Cross Society of Bosnia and Herzegovina, the IFRC's Europe and MENA zone offices, the CCM and the Climate Centre.
Under the rules, the photos could be cropped only; no post-production was allowed. 
'Youth: key agents of change'
The contest was intended to "mobilize young people of the Mediterranean region in giving support to the idea of youth as key agents of change," according to a letter from announcing the results by the Acting Director of the Barcelona-based CCM, Ariana Potrafki.
The young volunteers who took part were, she added, "committed to…awareness raising on the theme of environment and climate change and on how Red Cross Red Crescent National Societies can tackle the humanitarian consequences of such phenomena."
The photos, which have now been uploaded onto the
CCM Facebook page
and the Climate Centre's
Flickr
pages, will go on show at the Youth Camp Atlantis IX in Bosnia and Herzegovina next month.
Last year's winner
was Abdessamie Elkabir, from Morocco, whose picture entitled Humanité "represents the power of humanity of all those volunteers that want to express their regard for the elderly".
The photo contest was supported by the
Italian Red Cross
and the local governments of Catalonia and the city of Barcelona.
This bleak vision from Croatia of a dried-up lake has taken first prize in the Centre for Cooperation in the Mediterranean's 5th annual youth photo contest.
(Photo: Adam Slacanac/Croatian Red Cross)