Games 'for learning and dialogue' on humanitarian logistics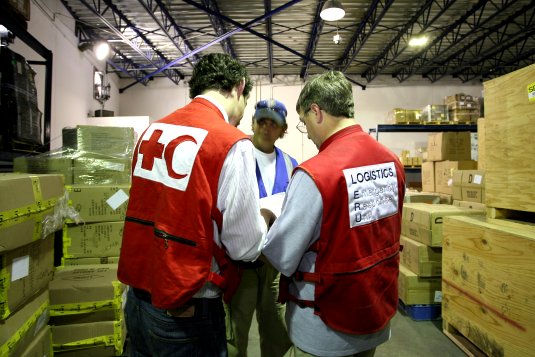 11 June 2013
The drivers of demand for humanitarian work are evolving all the time and include "new patterns in the timing, location, and magnitude of disasters due to a changing climate…population dynamics and urbanization, and environmental degradation." 
These and other trends will "compound the workload of already overstretched humanitarian organizations", generating a need to "accelerate participatory learning and dialogue".
A
call for papers
and case studies has been issued, covering aspects as diverse as challenges for supply-chain management; dealing with risk; diagnosing cognitive, behavioural or institutional problems; inspiring innovation in design; data collection; and cultural and gender issues.
'Passive bystanders'
The special issue, being jointly guest-edited by the Climate Centre's Associate Director for Research and Innovation, Dr Pablo Suarez, who developed many of the decision-making games now in use in the humanitarian sector, "will share the theory and practice of games as playable, dynamic models for education and dialogue," they add.  
Dr Suarez says: "Current methods, like conventional presentations and PowerPoints, treat decision-makers almost as passive bystanders. 
"We need ways to help stakeholders experience the trade-offs and feedbacks shaping outcomes on the ground. Games can fill that gap." 
The special issue of the Journal will investigate how games can engage people in experiencing the complex systems behind humanitarian logistics in a way that is both serious and fun, according to its website.
Richard North and Carl Lidley, of the British Red Cross logistics Emergency Response Unit, supervise loading in Santo Domingo of 15,000 doses of malaria medication for Haiti, where the earthquake in 2010 set humanitarian logisticians one of their most challenging operations to date. (Library photo: Jose Manuel Jimenez/IFRC)