Debating climate adaptation: many questions, a few clues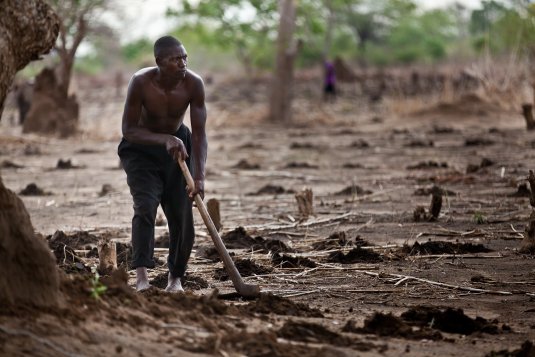 18 April 2013
The Red Cross Red Crescent Climate Centre last week took part in an online debate, hosted by the Thomson Reuters Foundation and the International Institute for Environment and Development (IIED), exploring how poor and vulnerable communities worldwide can be helped to adapt to climate change. 
The event was timed just ahead of the 7th International Conference on Community-Based Adaptation to Climate Change (
CBA7
) in Dhaka later this month. 
An expert panel that included Climate Centre Director Dr Maarten van Aalst took questions on a live blog or using the Twitter hashtag
#CBA7
.
"We will not know what works well as adaptation to climate change for another decade or so," said Saleemul Huq, an IIED senior fellow and debate participant. 
The best clues may come from efforts to protect people from disasters, but "these remain adaptations to climate variability rather than…climate change".
'More humble' 
The Red Cross Red Crescent-led "
minimum standards
" initiative, in which communities, NGOs and decision-makers cooperate to reduce climate-related disaster risk, was cited in the debate as a "positive example" of what is needed to find workable adaptation solutions.
Another was the Adaptation Learning Programme in northern Kenya that links meteorological department officers to district officials and community leaders to plan for different rainfall scenarios based on seasonal forecasts.
To enable climate scientists and people most affected by climate change to share knowledge more effectively, said Dr Van Aalst, "scientists need to be much more humble, and accept that they need a much better understanding of the real problems faced by communities, rather than starting with the long-term climate scenarios.
"Just putting the few scientists who 'get it' into one community for months to get a full understanding of the problems is not going to help the millions of people affected."
A clear message from the CBA7 debate was that there's a "disconnect" between the many different levels of action on climate change, from the World Bank down to the rural village, according to AlertNet correspondent Megan Rowling.
Groups facing the biggest climate-related challenges either aren't consulted or their opinions aren't properly taken into account.
Indigenous varieties
"Adaptation in Africa cannot become another job creation project for the middle-class of the global North and South," said Yvette Abrahams, a researcher with
Gender CC-Women for Climate Justice
, South Africa.  
She cited an example in which new hybrid maize meant women farmers could no longer grow pumpkins underneath because the maize's larger leaves blocked out sunlight.
Farmers in northern Malawi, meanwhile, were advised in 2010 to stop growing local maize varieties and switch to faster-maturing hybrids, to protect them from a shortening rainy season, according to AlertNet. 
Now they're being urged to plant indigenous varieties again, alongside the newer ones, because the local maize is thought to be more resilient to extreme weather.
Stories like this expose the uncertainties global warming is bringing to agriculture and people's lives, AlertNet says. They show that no one yet has the "right" answer to how to adapt to shifting weather and climate patterns.
Maize maze: a farmer in Lanji village, Malawi, prepares his fields for cultivation. The advice given to maize farmers in Malawi has been shifting, like the country's climate – an issue discussed at the CBA7 online debate last week. 
(Photo: Benoit Matsha-Carpentier/IFRC)