New IFRC partnership with Japan includes climate adaptation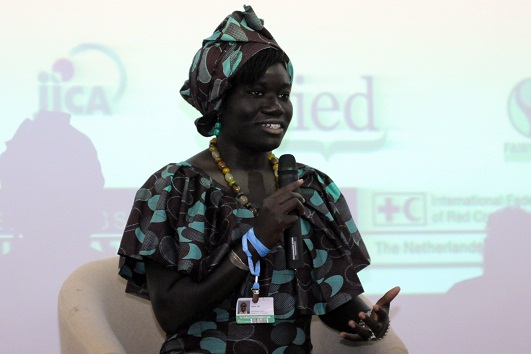 14 December 2012
A new agreement between the IFRC and the Japan International Cooperation Agency (JICA) could deliver a major boost to Red Cross Red Crescent efforts on behalf of the most vulnerable.
A memorandum of understanding was signed earlier this month by IFRC Secretary General Bekele Geleta and the president of JICA, Akihiko Tanaka.
It covers emergency relief for the victims of disasters and includes global cooperation on response and adaptation to climate change.
 
Among areas of potential cooperation are disaster management and local capacity-building for disaster risk reduction, climate change, food insecurity, and health and community care.
Peace-building and youth- and gender-related activity are also emphasized.
"We strongly encourage our IFRC field offices and Red Cross Red Crescent National Societies to work closely together with JICA offices," said Mr Geleta.
IFRC President Tadateru Konoe, who also heads the Japanese Red Cross Society, said: "The agreement will not only allow both organizations to provide faster aid to people and communities who are in need, but also to improve preparedness for future disasters."
JICA supported the Red Cross Red Crescent Climate Centre in organizing the Development and Climate Days event at the annual UN climate talks that just ended in Doha, the Qatar capital, linking global policy to local practice.
"JICA's support enabled us to connect policy-makers, scientists and practitioners for intense dialogue about risk management in a changing climate, with a particular focus on the most vulnerable people," said Maarten van Aalst, the Centre's director.
Japan's overseas aid, chiefly provided by JICA, ranks fifth worldwide and Dr Tanaka used the outpouring of international support for Japan after the earthquake and tsunami last year to argue that its aid budget should be maintained despite huge reconstruction costs.
CGIAR's Arame Tall speaks before JICA and IFRC emblems at the Development and Climate Days event in Doha that was supported by Japan. (Photo: IISD)