South-East Europe climate networks finalize national advocacy strategies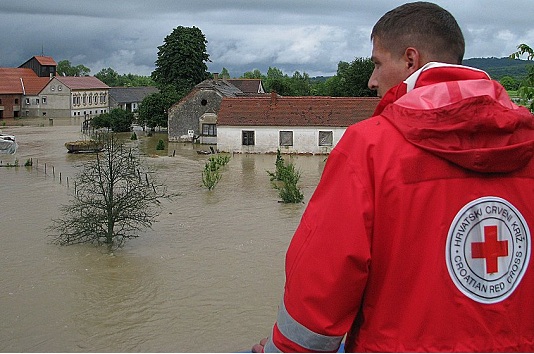 6 December 2012
Members of the South-East European Forum on Climate Change Adaptation have been finalizing "national advocacy strategies" to promote dialogue on climate change with governments, engage in policy debate, and raise awareness among the general public about the need for adaptation.
These national strategies were developed from advocacy and communications workshops that network members in the four countries held during the last two years, as well as climate vulnerability assessments they developed.
The strategies identify priority areas for adaptation in each country and will be used to communicate key messages from the science.
The new edition of the SEE Forum's newsletter says the main goal of the strategy for the climate-reaction network in Macedonia is to establish an adaptation system and incorporate it into the existing legislation.
One of the goals of the Croatian network is to create an operational database on climate change in all relevant sectors and inspire further action.
Key areas covered by the Montenegrin strategy are the impacts of climate change on water resources, energy, agriculture and public health, and the network there will work on improving communication among stakeholders.
The Serbian network, Climate Forum, has already developed Serbia's first heatwave-safety TV ad, broadcast in cooperation with MTV Adria and local TV stations, and a climate-change quiz for mobile phones. The EU-funded SEE Forum is a joint initiative of the Austrian, Croatian, Macedonian and Montenegrin Red Cross, with the Environment Improvement Center and WWWF DCP in Serbia.
It is intended to raise awareness of the humanitarian consequences of climate change in the region and incorporate social, economic and environmental perspectives on climate change.
The Climate Centre and the Institute for Economic Promotion of the Austrian Federal Economic Chamber are also involved.  The latest newsletter reviews the SEE Forum's achievements to date, including:
National adaptation networks up and running in the four nations
More than 20 national or regional workshops held
Five awareness-raising campaigns, including TV spots
Five climate vulnerability reports
Awareness-raising material and web-based content
Online database of over 200 documents
About 110 organizations participating.
 
Vladan Skecic, coordinator of the Serbian network, tells the newsletter: "Our national climate vulnerability assessment is the first of its kind in Serbia, and it was very well accepted by decision-makers and interested parties. We have also created Serbia's first heatwave TV ad, broadcast in cooperation with MTV Adria and local TV stations. For the first time, we have a climate-change quiz on mobile phones.
"The public event that was conducted on the main Belgrade square, Trg Republike, was very successful: people were keen to learn about climate change adaptation and the turnout was great. We also did events in Vrsac, Subotica and Zajecar in cooperation with Goethe Institute, where we had film screenings and panel discussions."
A flooded Croatian village in 2010. In a single weekend in September, Slovenia got a fifth of its annual average rainfall, sending floodwater south to Croatia, where rivers burst their banks and forced hundreds of people to flee their homes.
(Photo: Croatian Red Cross)