Health risk management in a changing climate – a pioneering project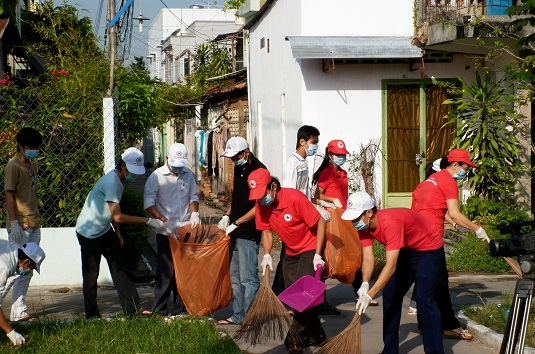 20 November 2012
A ground-breaking Red Cross Red Crescent project, supported by The Rockefeller Foundation, to build operational knowledge on health risks that are changing with climate is nearing completion in Indonesia, Kenya, Tanzania and Vietnam.
The "Health-risk management in a changing climate" project is supported by The Rockefeller Foundation and the Climate Centre and implemented by the IFRC.
Core activities like baseline surveys, health-education materials, training in climate change and health, and contingency planning were begun in the four countries in 2010.
 
The health-risk management (HRM) project links the four Red Cross National Societies at field level with experts and scientific agencies; it focuses on dengue fever in the two Asian countries and waterborne diarrhoeal disease in East Africa – both influenced by climate factors like rainfall.
Achievements to date include the development of innovative training materials, major improvements in latrine coverage, the establishment of local groups working for community health, and the development of climate-based health measures.
The diverse experience of these countries has also been carefully documented to build a knowledge base, applicable worldwide, on how to address changing health-risks.
Ho Chi Minh City Red Cross volunteers clear trash in an effort to keep storm drains clear. (Photo: Vietnam Red Cross)