Climate Centre launches 'minimum standards' for climate-smart DRR at Yogyakarta meeting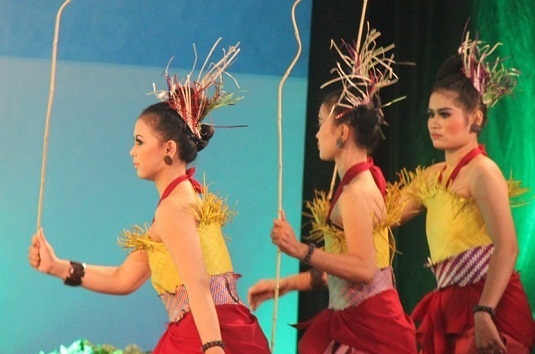 20 November 2012
With climate change increasing the risk of extreme weather and disasters worldwide, national climate-adaptation plans acknowledge the essential role of local communities in addressing these risks. But opportunities for reducing the danger of extreme events and adapting to climate change are often missed.
Now it's hoped that new minimum standards for local climate-smart disaster risk reduction (DRR) will bridge the gap between national climate policy and local capacities.
Launched by the Climate Centre at the 5th Asian ministerial conference on DRR in Yogyakarta, Indonesia, at the end of last month, the minimum standards were developed with the support of the UK-based Climate and Development Knowledge Network (CDKN).
They are based on inputs from the civil society counterparts in the Philippines and Indonesia of the Netherlands Partners for Resilience (PfR) alliance that works in nine countries in total.
The minimum standards "outline practical approaches to implementing climate-smart DRR activities that communities can undertake with relatively limited external support," according to Knud Falk, one of the Climate Centre's technical advisers, who was in Yogyakarta for AMCDRR.
He adds: "When the minimum standards are met, local DRR actions are climate smart and contribute to climate-change adaptation. What's more, the strategies that consider these standards will be scalable, realistic and achievable." (Read Knud's full account on this CDKN blog)
The minimum standards are very much a living document: by 2014 and the next (biennial) AMCDRR they will have been fine-tuned by the PfR group and other organizations.
National actors can, meanwhile, use them to merge local community action on DRR with national adaptation, while local actors and their counterparts in local governments and civil society can use them as a practical tool – allowing the smooth integration of addressing changing climate-risks into other community-based efforts.
Traditional dancers perform at the 5th AMCDRR closing ceremony in Yogyakarta. (Photo: Indonesian Red Cross)