Nexus approach the backbone of preparedness and resilience. New guidance from ECHO on addressing 'protracted, unpredictable and complex crises'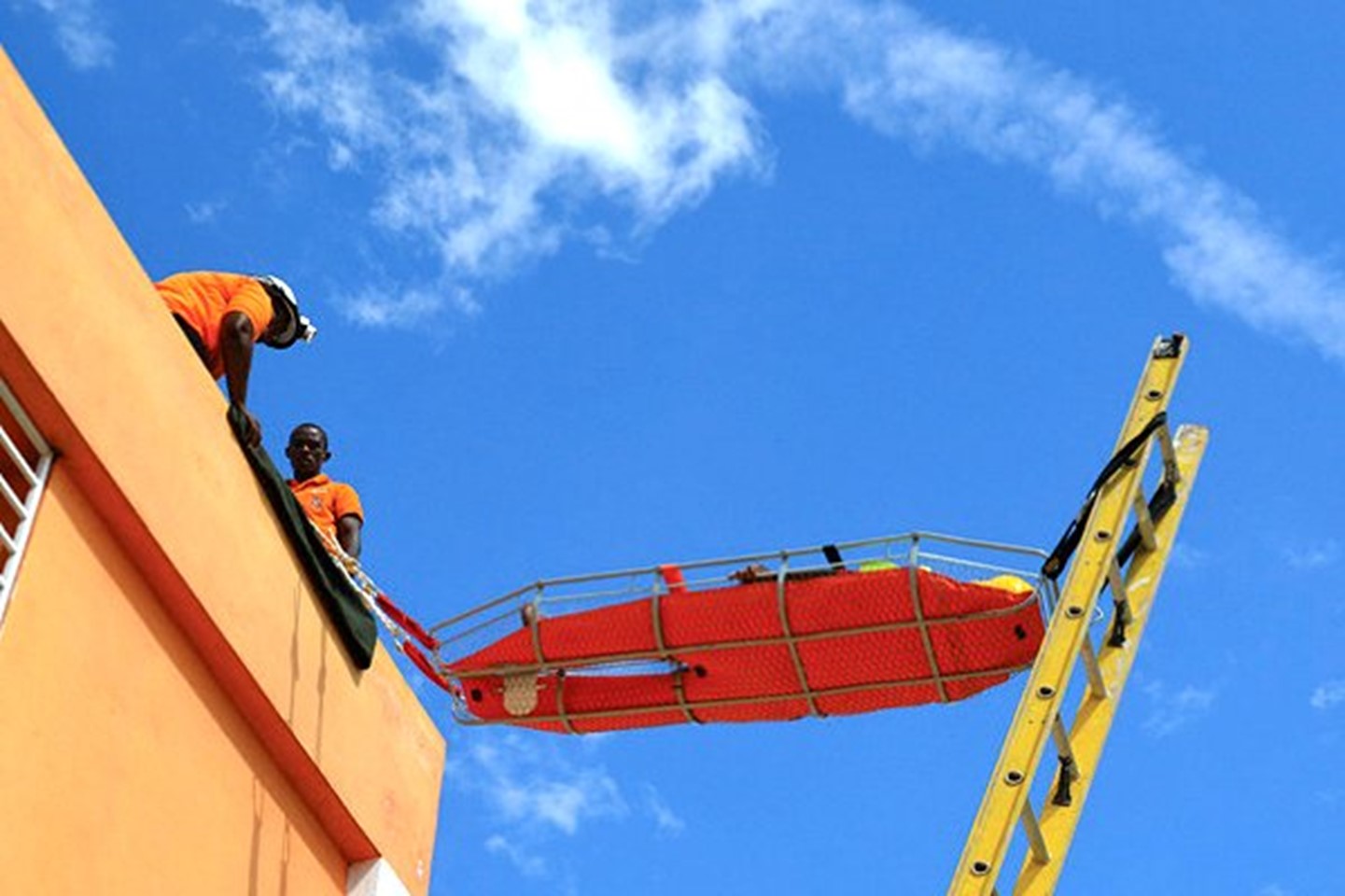 12 May 2021
The European Commission late last month released its new Disaster Preparedness Guidance Note, publicly available in English on its external website and with French and Spanish versions planned for the end of May.
The guide includes important input from the Red Cross Red Crescent and outlines the "disaster preparedness and risk-informed approach" of the Directorate-General for European Civil Protection and Humanitarian Aid Operations (DG ECHO) to the operations it supports.
"Over the past two decades, the nature of humanitarian crises has gradually become more protracted, unpredictable and complex," the 80-page brief says.
"Crises are increasingly exacerbated by factors such as climate change, environmental degradation, rapid urbanization and industrialization, and by the overlaps between disasters, conflict and fragile situations.
"Faced with these new challenges, the humanitarian community – including DG ECHO – needs to adjust its practices and tools in order to provide a more effective early response."
'Mutual strengths'
Paraskevi Michou, ECHO Director General, said the Covid-19 pandemic had "helped us recognise even more that preparedness and effective response are closely intertwined. This lies at the heart of DG ECHO's humanitarian approach, in which preparedness plays a critical role.
"Ensuring that communities have the capacity to respond to crises, and to anticipate and address the risks ahead, whatever they may be, form an integral part of humanitarian aid."
She added in a foreword that DG ECHO needed to "work in partnership with our development colleagues to capitalize on mutual strengths and ensure long-term sustainability and resilience."
The DG ECHO brief argues that all humanitarian action needs to be informed by risk in all its forms, ranging from natural hazards and epidemics to human-induced threats such as conflict and violence.
Conflict dynamics
"Understanding and anticipating such risks is essential in order to define the needs that they might generate," it says, assisted by the mainstreaming of a preparedness and risk-informed approach in all its response operations.
DG ECHO also supports targeted preparedness actions such as early warning systems, contingency plans and standard operating procedures, prepositioning of relief supplies, and more.
Strengthening local actors, and sensitivity to gender, age and diversity, as well as conflict dynamics are "critical elements of both mainstreaming and targeted preparedness".
Climate change and environmental degradation are "increasingly integrated into all interventions in recognition of their role as risk multipliers," the note says.
It adds that given "the importance of the humanitarian-development-peace nexus…DG ECHO will continue to work closely with all EU services aiming to promote complementarity and mutual reinforcement between humanitarian and development initiatives…A nexus approach needs to be the backbone of preparedness and resilience."
Crisis modifier
The DG ECHO note lists the IFRC's Disaster Relief Emergency Fund and its provisions for forecast-based action as among the resources in its recently updated Emergency Toolbox for sudden-onset crises that can be used for preparedness as well as response.
Examples of Red Cross anticipatory action it cites are animal kits distributed to vulnerable herders in Mongolia in the 2017–18 winter, and last September's operation in Ecuador for people facing a hazard from volcanic ash.
The note also include a 2018 Kenya Red Cross case study of the ECHO concept of the Crisis Modifier – with the Resilience Marker one of two tools that "ensure programming is risk-informed and that there is a greater degree of financial flexibility in humanitarian action for crises within crises".
With British Red Cross support, as the Kenya Red Cross Society implemented a cash programme for drought-affected pastoralists northern districts it also activated a Crisis Modifier that enabled it within 24 hours to help some 10,000 Ethiopian asylum seekers who had crossed the border; a two-week ration from pre-positioned stocks was distributed, after which WFP took over.
In an annex the DG ECHO brief lists a large number of Red Cross Red Crescent resources, including (from 2019–20) the Anticipation Hub supported by the German Red Cross, the ICRC's When Rain Turns to Dust report, and the Climate Centre's guides to heatwave for cities and urban National Society branches.
Civil protection and Red Cross volunteers trained under a disaster preparedness programmes funded by DG ECHO perform a rescue operation in Haiti. The image appears in a new guide from the European Commission that advocates targeted preparedness actions such as early warning systems, contingency plans and standard operating procedures, prepositioning of relief supplies and more. (Library photo: Isabel Coello/DG ECHO)