Climate Action report: global inspiration, local examples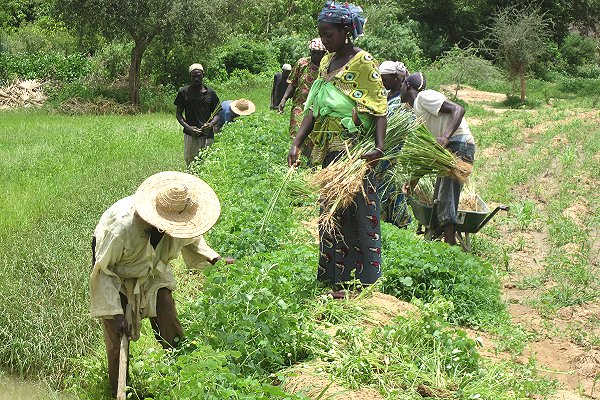 5 January 2021
The Climate Action report is out! The Climate Centre is often asked by National Societies and others, "We want to address climate change but what can we actually do?"
Unfortunately there is no one-size-fits-all answer. But now, after almost a decade of experience with the Partners for Resilience programme, we have released our report on its many inspirational examples from around the world, Climate Action, Examples from the Red Cross Red Crescent and partners.
It depicts PfR's efforts to address climate change through the core concept of integrated risk management in ten countries, where resilience building and disaster management included a strong component of ecosystems.
In its second five-year phase that ended last year, PfR invested primarily in dialogue on policy and strengthening the capacity of civil society to engage in it; most examples in the new report centre on this area, but it's telling just how wide the variety of themes and topics is nevertheless.
Such a broad cross-sectoral focus is needed to make headway in addressing climate risks for the most vulnerable: it requires the full integration of climate risk into disaster management.
'Let's celebrate and replicate all these
inspiring cases of climate action'
The publication emphasizes that there is an important role for National Societies in addressing climate change.
For sure, action needs to be shaped locally, and there is an important role for us in ensuring that the needs of the most vulnerable are taken into account in development investment and climate adaptation.
This has now been further amplified by Covid-19: green and inclusive recovery must be the shape of things to come after the pandemic.
Our publication offers a myriad of examples such as forecast-based action and nature-based solutions, many of them directly relevant to young people, that "testify to the hard work and imaginative actions that have already been undertaken to address the rising climate risks," as Climate Centre Director Maarten van Aalst puts it in a foreword.
"They also show that climate action is not a completely new line of work – we are already doing it in so many places, as part of our portfolios on risk and resilience, health, water and sanitation, and humanitarian diplomacy.
His message: "Let's celebrate and replicate all these inspiring and practical cases of climate action."
PfR also recently published its own flagship report, Local Action, Global Ambition, which includes lessons learned and recommendations from our efforts to strengthen community resilience through integrated risk management.
Over the past decade the flood plains which local people in PfR project areas of Maili depend on for forage grasses have been depleted. PfR supported the restoration of the local ecosystem with bourgou grass in and around Noga village, a photo appearing in the new Climate Action report. (Photo: PfR)