New report explores attention to sexual and reproductive health and planning for climate adaptation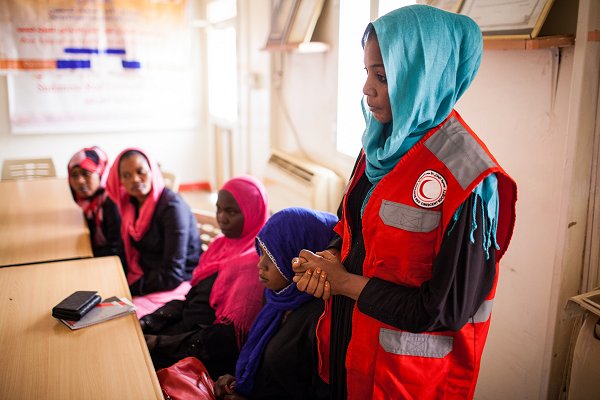 9 March 2021
A new report aims to encourage countries to make progress "on the mutually supportive objectives of resilience to climate change and realization of sexual and reproductive health and rights (SRHR)".
With increased attention to gender in adaptation comes an opportunity to ensure that National Adaptation Plans (NAP) take SRHR into consideration "to avoid missed opportunities for synergies and to ensure that adaptation actions do not negatively affect SRHR," according to the report, from the NAP Global Network and Women Deliver.
Sexual and Reproductive Health and Rights (SRHR) in National Adaptation Plan (NAP) Processes says it has analysed nearly 20 NAPs submitted to the UNFCCC, a sample of NAPs for the health sector, and a selection of proposals to the Green Climate Fund.
It explores the extent to which "NAP processes recognize the impacts of climate change on SRHR, as well as how gaps in realization of SRHR exacerbate vulnerability to climate change."
Among key findings are that governments are prioritizing adaptation in the health sector in their NAPs, albeit not yet with "systematic analysis of gender considerations".
'An opportunity for more integrated approaches that…
is particularly important in the aftermath
of the Covid-19 pandemic'
Where health-sector NAPs do address SRHR, this may not be reflected in the overarching NAP documents; while investment in adaptation in the health sector may have indirect benefits for SRHR, finance for it "falls short of the needs".
The report says that although it is not focused on SRHR, existing UNFCCC guidance on integrating gender and health in NAPs "provides a strong framework for consideration of SRHR issues…if supported by the appropriate data, analysis, and expertise."
It also recommends the inclusion of SRHR issues in vulnerability assessments and the promotion of "collaboration among the government entities responsible for the NAP process, gender equality, and health."
With the expectation that adaptation in the health sector will receive increased attention and investment in the next few years, it adds, comes "an opportunity to work toward more integrated approaches that…is particularly important in the aftermath of the Covid-19 pandemic."
The NAP Global Network was created in 2014 to support developing countries in advancing their NAP processes and help accelerate adaptation worldwide; Women Deliver is a leading global advocate that champions gender equality and the health and rights of girls and women.
Reproductive health training for women by the Sudanese Red Crescent Society Khartoum branch. A new report says gaps in attention to sexual and reproductive health in planning for adaptation can exacerbate vulnerability to climate change. (2013 library photo: Juozas Cernius/IFRC)