Scientists suggest new way of forecasting ENSO impacts on drought, rainfall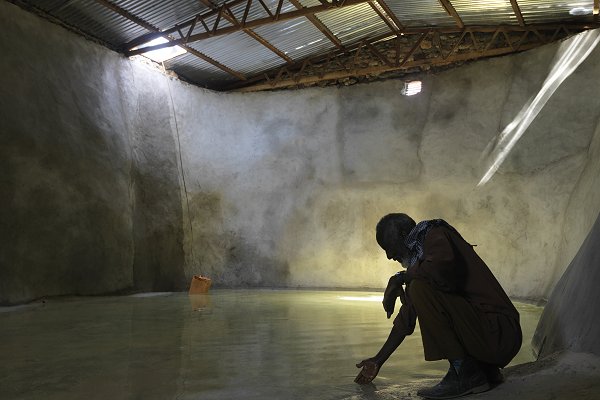 3 March 2021
Global warming is distorting forecasts of the El Niño-Southern Oscillation (ENSO) in the Pacific – one of the most important causes of seasonal variability that drives changes in rainfall and temperatures worldwide, say scientists.
This can lead to El Niño warming-events being described as stronger than they should be and cool La Niñas weaker – potentially putting humanitarian agencies on the wrong foot about the likely impacts on communities.
In a new paper published Friday, Defining El Niño indices in a warming climate, the scientists examine the "contamination of the main ENSO index by a long-term warming trend from climate change."
'Big ones'
El Niño and La Niña are declared when (respectively) there is anomalous warming or cooling of a band of the eastern Pacific Ocean close to the Equator, where readings for ENSO forecasts are also taken (5°N–S) and compared with a periodically updated historical norm for this latitudinal region.
The scientists now propose using a "relative index" calculated by comparing with a much wider area of the tropical Pacific (20°N–S) in real time that would, in effect, factor out the warming trend and provide more dependable forecasts for disaster managers and others.
They cite a 2015 declaration of a strong El Niño that triggered preparations by humanitarians in some places that turned out not to be warranted; but using their new relative index, that event would have been characterized as "no stronger than the previous two big ones in 1982–83 and 1997–98".
By contrast the La Niña that followed this was – judged now by the new method – incorrectly declared to be weak and consequently its impacts were poorly anticipated; the drought across the Horn of Africa that it influenced was estimated to have affected 26.5 million people by June 2017.
'Better basis'
The team – which includes Climate Centre specialists – say the new index that they call the "relative Niño3.4", after a particular Pacific region, is a better indicator of ENSO-driven "effects on rainfall and would be more useful for preparedness for and El Niño and La Niña in a changing climate and for ENSO research."
Geert Jan van Oldenborgh, of the Netherlands Meteorological Institute who led the research, said: "The proposed relative Niño3.4 gives a better basis for understanding seasonal forecasts than the traditional Niño3.4 index and we hope it will be adopted widely."
Dr Robert Rohde, Lead Scientist at Berkeley Earth, who was not involved in the study, tweeted: "Absolutely agree that we need to start normalizing…indices to compensate for the overall effect of global warming. This winter's 'moderate' La Niña (according to NOAA), sure looked like a 'strong' event to me."
Some forecasting centres are now looking at ways the new ENSO forecasting method could be operationalized.
Barkad Aqi, head man, at the depleted berkad (mini-reservoir) in his village of Kalbaydh, which the Somali Red Crescent helped to renovate after the devastating La Niña-influenced drought of 2017 which scientists say was poorly anticipated. All across Somaliland the IFRC and Somali Red Crescent Society were rehabilitating berkads, each of which can hold enough water to last a village for an entire year. Photo: SRCS/Australian Red Cross via IFRC)