Deaths related to last summer's heatwaves in England highest since start of planning, says government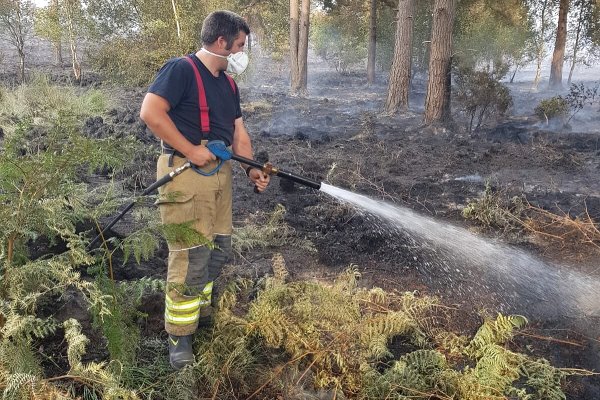 1 December 2020
Data issued last month by Public Health England puts at 2,556 the "total cumulative all-cause excess mortality" across the three summer episodes of extreme heat in June, July and August that fell within the official definition of a heatwave.
"Statistically significant excesses were observed in all regions of England" but two, according to PHE, and the 2020 toll was comparable to the 2003 and 2006 European heatwaves when 2,234 and 2,323 excess deaths respectively were observed.
Overall, the agency finds, "mortality related to heatwaves in summer 2020 was the highest observed since the introduction of the Heatwave Plan for England" after the 2003 episode.
'Impacts'
PHE says it calculates "excess all-cause mortality" by comparing average deaths on heatwave days with the averages for the seven days before and after the heatwave period, this year minus those attributed to Covid-19.
The severity of the third of the three summer heatwaves, in August, however, "does not fully explain the magnitude of the impacts observed", says PHE, and "[f]urther work is required to explore how the concurrent risk of Covid-19 and heatwaves may have intersected to amplify these impacts."
National Societies across Europe, including the UK, again flagged their guidance to the public on how to stay safe in extreme summer heat.
In June the IFRC and Climate Centre released a City Heatwave Guide for Red Cross Red Crescent Branches, designed as a companion to the one primarily for municipalities issued in 2019.
Several new Climate Centre podcasts also focus on heat and how to manage the heatwave risk.
Firefighters tackle a wildfire in the English county of Surrey in early August, in the middle of the third of three episodes officially classified as heatwaves necessitating health alerts. (Photo: Surrey Fire Service via social media)