Student spotlight: Hannah Sizelove, Climate Centre intern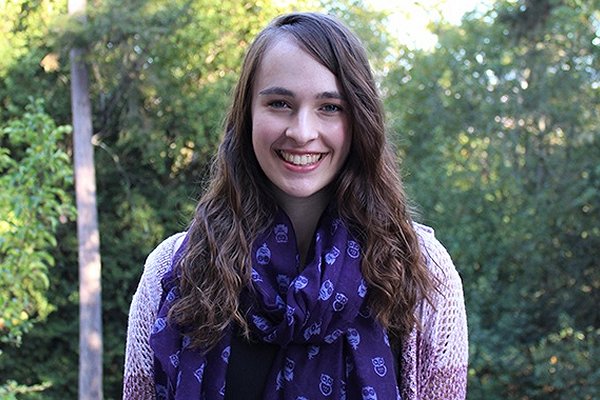 1 December 2020
(This interview with former Climate Centre intern Hannah Sizelove appeared first last month on the website of the Watson Institute for International and Public Affairs at Brown University, which "seeks to promote a just and peaceful world through research, teaching, and public engagement." It has been edited here for length.)
Q Last summer you received the Marla Ruzicka International Public Service Fellowship and interned at the Red Cross Red Crescent Climate Centre. Why did you apply for this fellowship? 
This fellowship is driven by the values of international human rights, humanitarianism, and advocacy, which helped me articulate the foundational ideas of why Red Cross Red Crescent work contributes to meaningful causes and global knowledge networks. That's what really drew me to this fellowship, in particular.
Q What is the Climate Centre and what did your work focus on? 
The Red Cross Red Crescent Climate Centre is a key organization within the broader Red Cross Red Crescent Movement and organizations. It functions at an advisory level, as the staff works to build connections between global scientific findings and the on-the-ground advocacy and aid.
The organization provides resources and tools to advocates and volunteers around the world. In addition to fostering dialogue on climate change and disaster management, it's an essential component of humanitarian aid.
They're very driven by the understanding that climate change has a disproportionate impact on vulnerable populations, particularly in the global South.  
They leverage their resources to help empower those communities and increase the range of stakeholders involved in those humanitarian conversations.
'They're driven by the understanding that
climate change has a disproportionate impact
on vulnerable populations, particularly in the South'
Q Your research over the summer focused on heatwaves – could you explain what this process looked like and what your findings were? 
Heatwaves are considered a "silent killer" because they have many under-the-radar health impacts, and they haven't been addressed in a significant, meaningful way in various countries around the world.
We were looking at disaster management legislation to identify the policy gaps and the areas in which you can expand heatwave response. I worked on connecting our scientific knowledge on heatwaves to on-the-ground advocacy and policy.
My research was a legislative review, so I was considering 15 nations in the global South, focusing on the extent to which they included heatwaves in their disaster management legislation.
Q How was the research process and the internship as a whole different this summer than it might have been pre-Covid? 
One major benefit of the Climate Centre is that they are already very global, so a lot of work was already being done remotely. They are used to balancing time zones and balancing many different actors across nations. That was really helpful because there was already a virtual framework. 
In a previous summer, I might have had the opportunity to interact in person with some of the US-based staff, and possibly attend some of the events that they host. This summer, all of the networking events were hosted online – which I think was also a really interesting example of how these new virtual tools can be leveraged to actually reach a wider audience.
'Our response to climate change is an opportunity
to reimagine economic, political, social structures'.
At the end of my internship, the Red Cross Red Crescent hosted a virtual summit on the intersections between climate change and humanitarianism. Over 10,000 participants attended from 196 countries.
I had an opportunity to connect with people at a variety of different levels of advocacy in the scientific world. 
Q How did the work you did this summer through the fellowship connect to your broader interests and academic goals at Brown? 
The courses I've taken are very focused on international politics, public affairs, sociology, and social movements. This summer opportunity was a good way to explore how to connect the ideas that I've been writing and thinking about to tangible, real-world issues.
Some courses that come to mind are City Politics, Climate Futures and a Sociology of Just Transitions, and Knowledge Networks and Global Transformations.
The Climate Centre, being in an advisory position, also functions as that link and helped me consider how our policies, social movements, etc., are connected to the ways in which we relate to the environment.
Our response to climate change is an opportunity to reimagine, like the economic, political, social structures, both within the US and the global sphere.
Q Why would you recommend this fellowship or recommend that students look into this type of work?
I connected with Marla Ruzicka's story – she also came from a small town, and was passionate about learning from people with very different lived experiences than her own. 
I didn't see this fellowship merely as a funding opportunity, because it was driven by a focus on the causes and values of humanitarianism, and the forging of new connections, which are values that I share.
The fellowship allowed me to guide my passions through my Climate Centre work. The international focus of the fellowship and my internship was helpful in that I was able to connect with people across the US and in Europe, Colombia, Bangladesh and Uganda.
Hannah Sizelove. (Photo: Watson Institute)