PfR – 'a vision, not a project' – passes the baton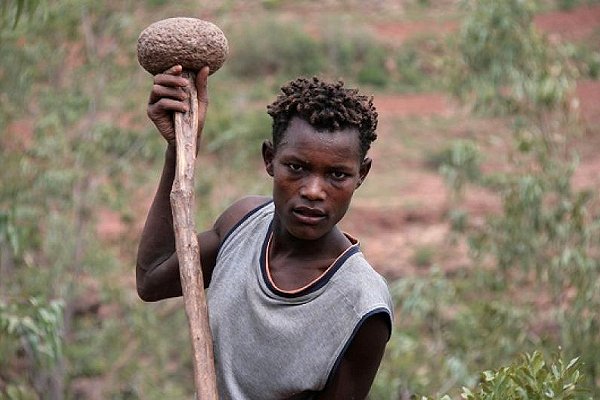 13 November 2020
A new flagship report detailing a decade of work in 11 countries by the Partners for Resilience alliance was symbolically presented to the Netherlands government yesterday during an online global conference marking the end of the second and final phase of PfR.
The report – Local Action, Global Ambition – was passed by Juriaan Lahr, Director of International Assistance at the Netherlands Red Cross (NLRC), the PfR lead agency, to Pieter Copper, Senior Policy Officer on Climate at the Netherlands Ministry of Foreign Affairs, who said the most obvious opportunity for future joint work "very much relates to the progress of sustainable development and poverty reduction, and on the humanitarian side as well."
Mr Copper said this had all recently come under huge pressure from what he called "the three C's": Covid, climate change and conflict.
More than ever, there was a need to work together, and with the approaching fifth anniversary of the Paris Agreement "hopefully we can celebrate a big leap forward again on that as well.
"I think our efforts have been over the past years, and will continue to be, on the climate diplomacy front…working internationally, advocating for higher ambitions, not just on mitigation but on adaptation as well," though there was a long way to go to bring adaptation up to a par with mitigation, he added.
On "building back better" after Covid, Mr Copper said this was another significant opportunity: "We haven't been able to nail it yet, but I think that's where there's an opportunity for Partners for Resilience in the future…We can talk about building back better and greener, but it needs to also reach the most vulnerable; it needs to be green and inclusive."
'New doors will be opening, and the legacy
will be carried forwards in 11 countries'
The conference also included a specially made video, Pass the baton, covering much of the work of the Netherlands-based agencies: CARE Nederland, the Climate Centre, Cordaid, the NLRC and Wetlands International, and their many local implementing partners.
Describing PfR as "a vision and a network, not a project", Mr Lahr said the partners would "continue to take the integrated risk management legacy forward within their own networks and through the international networks that many of us are already part of."
He said it had been "very obvious" to him that PfR had contributed to sparking resilience-thinking in the Red Cross Red Crescent Movement.
The NLRC's own strategy "had been significantly influenced…for the next decade. Community resilience and working in partnerships and collaboration and influencing have become very central in our international work, and in our domestic work [where] being more prepared, in particular, for heatwaves has become really mainstream."
The IFRC, meanwhile, had "made climate one of its top five priorities for the coming decade, and both nature-based solutions and anticipation across timescales are part and parcel of Strategy 2030."
'Landscape approaches'
Other contributors to the global conference's closing panel included Isabella Ann Mendoza, of the Institute for Climate and Sustainable Cities in the Philippines, who cited research initiatives with Visayas state university that had generated "localized projections for climate change that inform local planning".
She said that through these efforts, "we have been able to raise the capacity of vulnerable communities to generate and understand the evidence before them and… mobilize the manpower and resources they need for their right to sustainable development and resilience.
"We have been able to break through the siloed and highly sectoral perspective of local policies and collaborate across political jurisdictions towards genuine landscape approaches."
Jorge Alberto Ruiz Ordoñez, National Technical Coordinator for Wetlands International in Guatemala, described PfR's contribution to the 12-strong inter-university platform for disaster risk management, the first academic organization of its kind there, which now had the support of the government through the CONRED agency.
"We know in the coming decade the work of the platform will continue to evolve and gain relevance.
"As these objectives are fulfilled, disaster risk management will become one of the priority subjects addressed from different academic perspectives by universities."
Closing ceremony
From Uganda, where PfR has been working on the development of a climate bill now awaiting approval by lawmakers, Christine Kaaya, a coordinator for the Parliamentary Forum on Climate Change, said the alliance had been "very instrumental" in supporting the harmonization of positions by the various stakeholders involved.
"PFR has also been instrumental in capacity-building of Members of Parliament in integrated risk management through exposure in workshops," she said. "And that has also helped the incorporation of some of these [IRM] approaches in the development process for the climate change bill."
The global conference – effectively the programme's closing ceremony – was held over two days and coordinated from Delhi, Nairobi and NLRC headquarters in The Hague.
"Despite multiple challenges such as conflict, politics, sudden disasters, and now Covid, we have given it our best and fought for change, for action, for impacts," said the Climate Centre's Manager, Capacity Strengthening and Partnerships, Fleur Monasso.
"Now here we are," she added, "with the great results presented in at least 30 sessions with 450 participants.
"New doors will be opening, and the legacy will be carried forwards in eleven countries at all levels and worldwide."
A young Ethiopian farmer in Dire Dawa, a key PfR focus during its first phase, uses a weighted stick to sow tree-saplings. The 2012 picture was the first in the current series of Climate Centre news reports on the programme's work around the world. (Photo: Raimond Duijsens/NLRC)