New UNEP programme centred on early warning will support climate resilience in Pacific island nations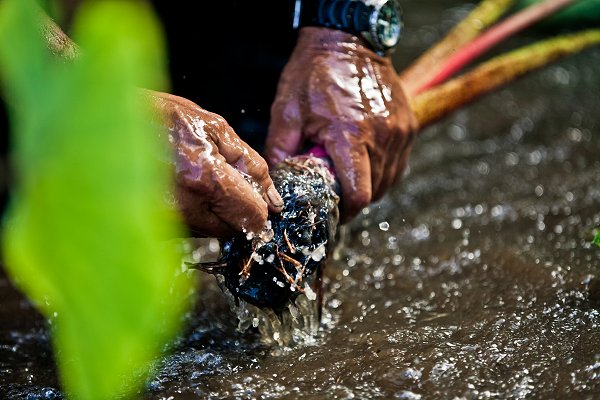 12 November 2020
The UN yesterday said it had won Green Climate Fund (GCF) support for a new programme worth nearly US$ 50 million for "climate and ocean information services and multi-hazard early warning systems" in the Pacific nations of (alphabetically) the Cook Islands, the Marshall Islands, Niue, Palau, and Tuvalu.
These are "among the most vulnerable…to climate change, natural disasters and increasingly frequent or intense extreme climate events such as tropical cyclones, flooding and drought," a press release from the United Nations Environment Programme said.
The fund approved the submission at its board meeting in New York this week; the Pacific programme is the UN agency's first multi-country initiative within the GCF.
'Energy efficiency'
"Strengthening the resilience and capacity of Pacific Small Island Developing States to adapt to climate change cannot be achieved without scientific knowledge and data on climate and its impacts," the UNEP release adds.
"The new programme aims to develop climate science and information services that are essential for sustainable development, environmental management, disaster risk reduction, food security, health services, water-resource management and energy efficiency.
"Early warning systems facilitate effective disaster risk reduction and climate change adaptation, empowering populations at risk to initiate timely and appropriate actions to reduce the impact of climate-related hazards and extreme-weather events.
UNEP Executive Director Inger Andersen said: "The [GCF] board's decision to invest in climate information and knowledge services in some of the countries most vulnerable to climate change is an important contribution to adaptation planning and science."
UNEP says its new programme will ensure "reliable, real-time access to essential climate observation data, including the installation of a meteorological observation point on each inhabited island of the five countries, and deliver innovative approaches to disaster risk management through impact-based forecasting and forecast-based financing."
Strengthened ocean services will also support the sustainable management of marine ecosystems.
'Strengthening the capacity of Pacific island states
to adapt to climate change cannot be achieved
without scientific knowledge and data'
The programme is part of UNEP's commitment to the Alliance for Hydromet Development, launched at COP 25 last year.
As well as the states involved and UNEP, the programme is anchored in an international partnership that also includes SPREP and the IFRC.
"The project provides an opportunity to translate climate services into early action on the ground in the Pacific," said Climate Centre Director Maarten van Aalst.
"The Climate Centre will work with national disaster management agencies on scoping the potential for FbF systems in these countries."
The GCF board this week also approved a programme for Liberia worth just over US$ 11 million for enhancing climate information systems for resilient development.
The five-year project is similarly intended to reduce exposure to a variety of climate-related hazards through impact-based forecasting and early warning; it will collect weather and climate data, carry out modelling, and generally scale up forecasting and early warning to help improve decision-making, planning, and response.
With the African Development Bank as the accredited entity, the project will also partner with the IFRC as well as the Liberian Red Cross and the Climate Centre.
Farmer Piri Metua, 53, washes his wet taro crop in a river at his smallholding on Mangaia, one of the Cook Islands. But the swampy soil where it thrives is drying out and he has had to adapt by planting other crops to feed his seven children. A new UN project for Pacific island nations will use climate science and information services "for sustainable development, environmental management, disaster risk reduction [and] food security". (Library photo: Benoit Matsha-Carpentier/IFRC)