Smoke from US wildfires reaches Europe – 'massive relief effort' by American Red Cross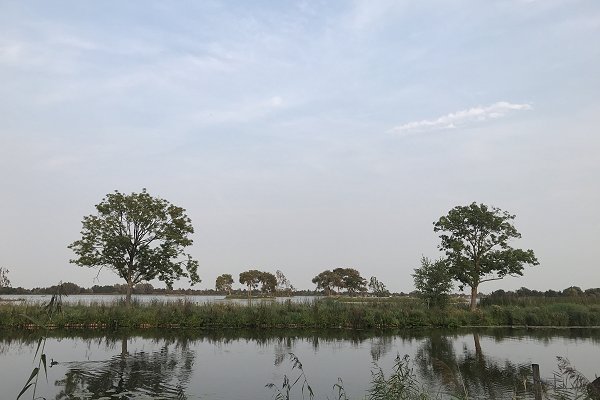 15 September 2020
Smoke from the wildfires in the western United States has reached the Netherlands, according to Dutch climate scientist Geert Jan van Oldenborgh, a leading member of the World Weather Attribution group and editor of the KNMI Climate Explorer website.
He tweeted Friday that this was confirmed by satellite observations and Light Detection and Ranging sensors used to examine the surface of the Earth, and had turned an otherwise blue sky grey (photo).
The smoke was in an atmospheric layer above 6km and the event had been "made worse by climate change", he said; the smoke travelled eastwards from the US across the Atlantic via the Azores.
Climate Centre Director Maarten van Aalst described the phenomenon as "both impressive and very sad".
He added today that "the climate attribution of wildfires can be complex, but the 2018 US Fourth National Climate Assessment was very clear: 'Climate change has led to an increase in the area burned by wildfire in the western United States,' and with continued greenhouse gas emissions, it said, the models predict more across the south-western US.
"Horrific as they are, these fires should not be a surprise."
Another climate scientist, Ruth Mottram, who works at the Danish Meteorological Institute, tweeted that she suspected the US wildfire smoke was responsible for a "rather remarkable sunset over Copenhagen" Friday. 
Air quality
The American Red Cross said yesterday that with partners it had launched "a massive relief effort across three states to ensure that people have a safe place to stay, food and comfort".
There are as many as 100 large fires raging throughout the west, which have burned more than 5 million acres in the past few weeks, the National Society said.
"Most evacuees have had to leave quickly with little advance notice, taking what few belongings they could," it added. "Thousands of homes and businesses have been incinerated."
From Los Angeles to Seattle the fires are also causing problems for air quality, which in "some areas is so unhealthy that officials are urging people to stay indoors," said the American Red Cross.
Wildfires are also burning in Utah, Nevada, Arizona, Idaho, Wyoming and Montana.
A photo taken by Dutch climate scientist Geert Jan van Oldenborgh of the sky above the Reeuwijk Lakes in the southern Netherlands, showing what scientists say is smoke from the US wildfires in the atmosphere at the end of last week. (Photo: social media)