Three out of four displacements in 2020 were weather-related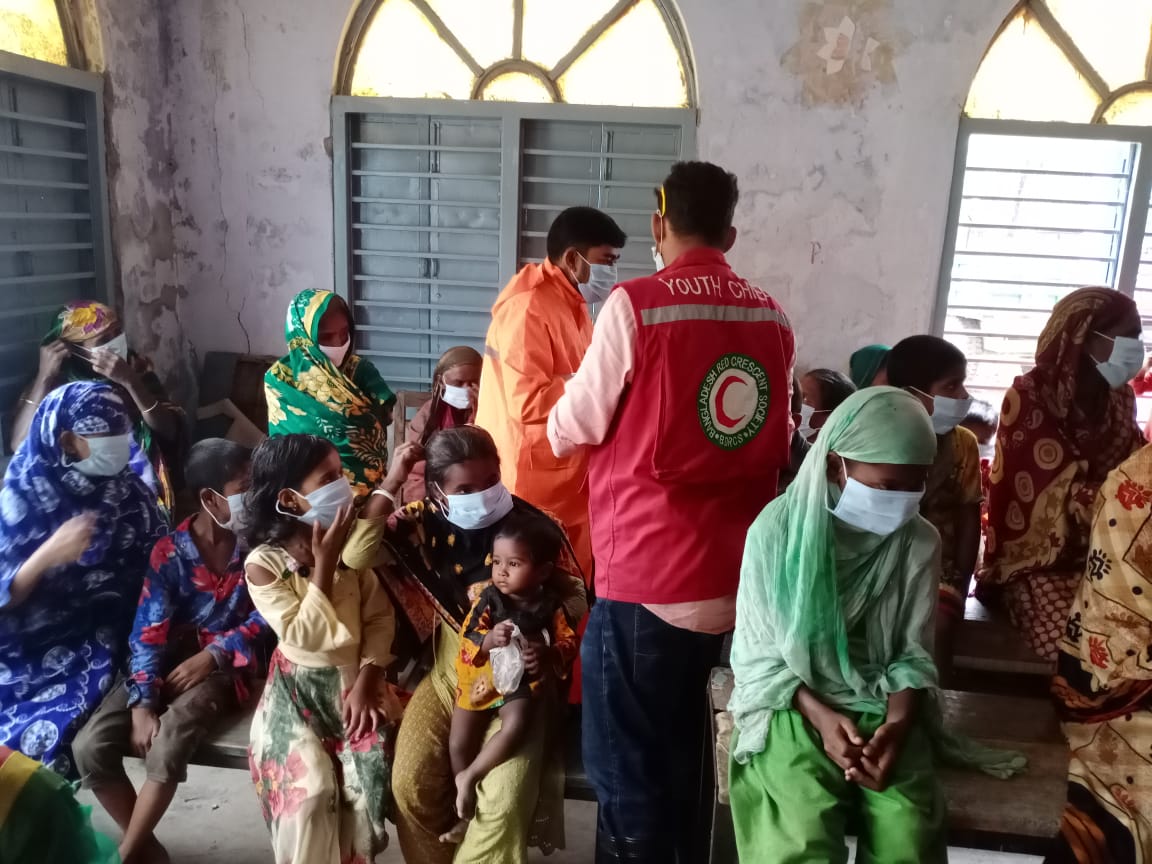 31 May 2021
by the Climate Centre

Thirty million out of 40.5m new displacements last year were the result of weather-related disasters, nearly half of them (14 million) floods, according to the latest annual report from the Geneva-based Internal Displacement Monitoring Centre (IDMC) published earlier this month; nearly 15 million displacements were triggered by storms.

"Disaster displacement was highly concentrated in the Bay of Bengal and the Caribbean basin, where tropical cyclones forced millions to flee," the report says.

Intense cyclone and rainy seasons uprooted millions across the world; Cyclone Amphan alone triggered some 5 million displacements across South Asia and Myanmar, while the Atlantic hurricane season was the most active on record with 30 named storms.

The number of displacements, or individual movements, sometimes by the same people, is one of two metrics the IDMC examines in its report, which this year focuses on climate impacts.
'A convergence of conflict and disasters
led many people to be displaced
for a second or even third time'
The other, the total number of people displaced by conflict and disaster, reached a record 55 million by the end of 2020, the IDMC says.

At least 7 million of these had been displaced by disasters, but this figure was likely to be a "significant underestimate" due to incomplete data amid the Covid pandemic, according to a press release from the IDMC, which is part of the Norwegian Refugee Council.

"A convergence of conflict and disasters led many people to be displaced for a second or even third time, increasing and prolonging their vulnerability," it adds.

Many of those who fled flooding in Yemen, for example, had already been displaced at least once by its civil war.

"Conflict, violence and disasters continue to uproot millions of people from their homes every year. Never in IDMC's history have we recorded more people living in internal displacement worldwide than we do today," said IDMC Director Alexandra Bilak.

NRC Secretary General Jan Egeland said: "It's shocking that someone was forced to flee their home inside their own country every single second last year. We are failing to protect the world's most vulnerable people from conflict and disasters."

'Exposed homes'

Many displacements were precautionary evacuations, the IDMC says, but the destructive impact on housing of some disasters is such that significant numbers of people face prolonged relocation.

Covid-19 posed additional challenges in 2020 "because of the difficulty of maintaining social distancing and hygiene measures in crowded places such as evacuation centres.

"Many people stayed in their exposed homes despite early warnings because of fear of infection."

The number of people living in internal displacement worldwide has been rising steadily for more than a decade, reaching a record high at the end of last year, when there were more than twice as many IDPs as refugees.

"Today's displacement crises arise from many interconnected factors, including climate and environmental change, protracted conflicts and political instability. In a world made more fragile by the Covid-19 pandemic, sustained political will and investment in locally-owned solutions will be more important than ever," Ms Bilak added.

Red Crescent volunteers distributed food to more than 36,000 people in evacuation centres, and provided more than 1,000 households with tarpaulins, shelter kits, hygiene parcels, jerrycans and hand sanitizer. The items had been pre-positioned by the Bangladesh Red Crescent Society and the IFRC to ensure they could be distributed quickly after Cyclone Amphan, which alone caused more than 5 million displacements in South Asia and Myanmar last year, according to a new report. (Library photo: BDRCS)