International Energy Agency Covid recovery plan that avoids 'rebound in emissions'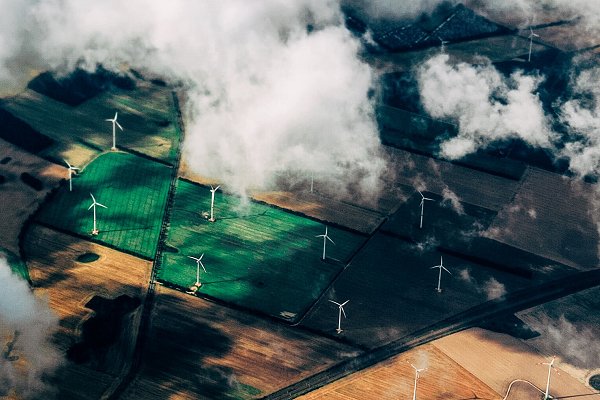 22 June 2020
The International Energy Agency on Thursday presented a three-year plan for economic recovery from the Covid-19 pandemic that would "revitalise economies and boost employment while making energy systems cleaner and more resilient," an IEA press release said.
"By integrating energy policies into government responses to the economic shock caused by the Covid-19 crisis, the plan would also accelerate the deployment of modern, reliable and clean energy technologies and infrastructure," it adds.
The IEA analysis, carried out with the International Monetary Fund, shows that significant outcomes would include boosting growth globally by an average of 1.1 per cent and creating 9 million jobs a year, while reducing energy-related emissions by 4.5 billion tonnes over three years.
For an annual investment of some US$ 1 trillion, it would also drive a 5 per cent reduction in air pollution, and provide sustainable cooking methods to more than 400 million people and electricity to nearly 300 million in low-income countries.
'If emissions rebound, it is very difficult to see
how they will be brought down in future'
The Special Report on Sustainable Recovery is part of the IEA's flagship World Energy Outlook series.
"Governments have a once-in-a-lifetime opportunity to reboot their economies and bring a wave of new employment opportunities while accelerating the shift to a more resilient and cleaner energy future," said Dr Fatih Birol, the IEA Executive Director.
"Policy-makers are having to make hugely consequential decisions in a very short space of time as they draw up stimulus packages."
Dr Birol said the IEA-IMF plan provides them with "rigorous analysis and clear advice on how to tackle today's major economic, energy and climate challenges at the same time."
'Sharp rebound'?
It was "not intended to tell governments what they must do. It seeks to show them what they can do" in the key sectors of electricity, transport, industry, buildings, fuels and low-carbon technologies.
It is also seeks, the press release added, "to avoid the kind of sharp rebound in carbon emissions that accompanied the economic recovery from the 2008-2009 global financial crisis and instead put them into structural decline."
The UK Guardian quoted Dr Birol as saying there are "already signs of a rebound" in emissions.
"The next three years will determine the course of the next 30 years and beyond," he told the paper.
"If we do not [take action] we will surely see a rebound in emissions. If emissions rebound, it is very difficult to see how they will be brought down in future. This is why we are urging governments to have sustainable recovery packages."
'Anomalies'
Earlier this month, meanwhile, the EU Copernicus Climate Change Service (C3S) said May was the warmest on record globally, with the most above-average temperatures – up to 10°C higher than usual – recorded in parts of Siberia.
The whole Northern Hemisphere winter and spring saw repeated periods of higher-than-average temperatures, particularly from January.
C3S quote media reports about "exceptionally early break-up of ice" in Siberia's rivers, and a large diesel spill near the city of Norilsk caused when a tank at a power plant collapsed, "thought to be due to melting permafrost".
C3S says it does not monitor river ice or permafrost, but these incidents combined with the unusually high temperatures prompted it to carry out more in-depth exploration of the data.
"Although the planet as a whole is warming, this isn't happening evenly," according to C3S, and western Siberia stands out as a region that is warming faster than average and where variations in temperature…tend to be large [but] what is unusual in this case is how long the warmer-than-average anomalies have persisted."
The biggest portion of the millions of new jobs that would be created under an International Energy Agency plan for sustainable economic recovery from Covid-19 "would be in retrofitting buildings to improve energy efficiency and in the electricity sector, particularly in grids and renewables," the agency said Thursday. (Library photo: IEA via social media)