4th Africa dialogue platform: a burst of energy and enthusiasm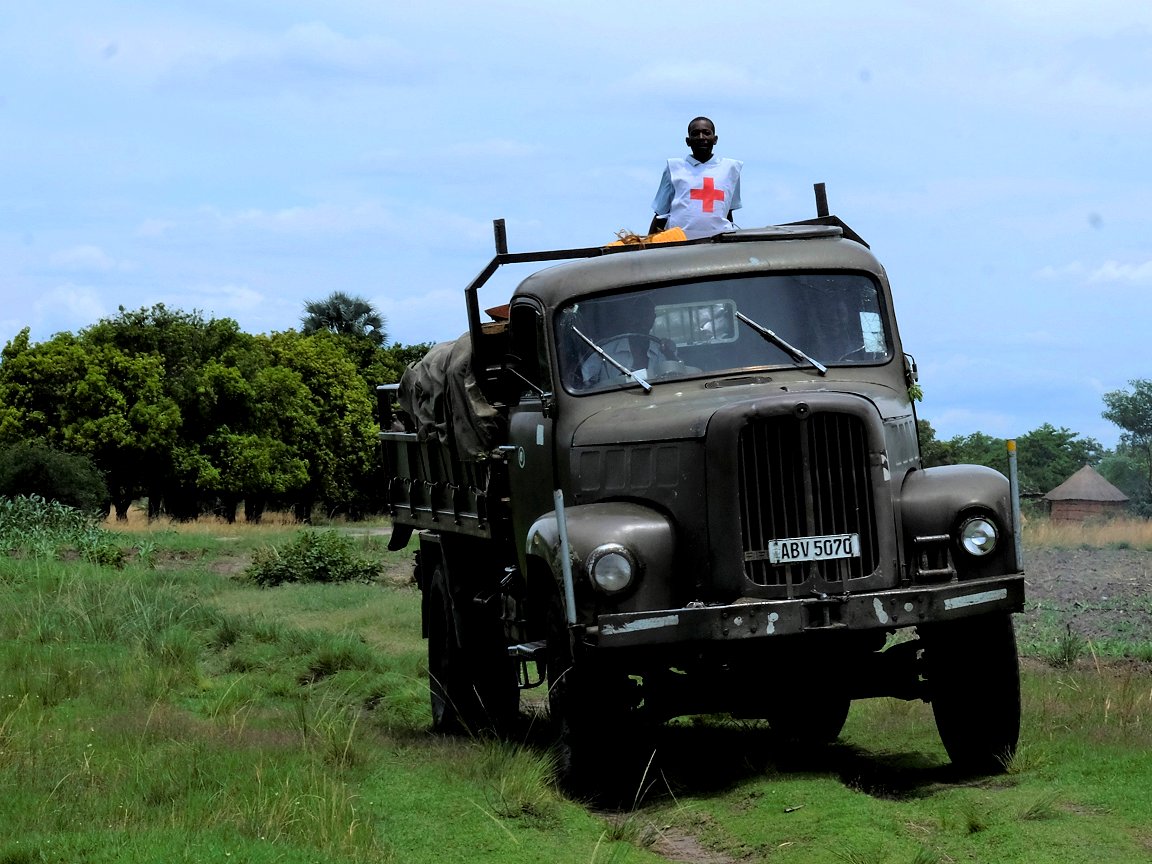 7 July 2021
by the Anticipation Hub, German Red Cross
The three-day Africa Dialogue Platform on Anticipatory Humanitarian Action ended online last week after nearly 300 participants came together to share experience through storytelling, poetry, games, quizzes, cartoons, 'hot-seat interviews' and much more.
A recurring theme in many sessions on initiatives underway in 25 African countries was the need to scale up anticipatory action and move beyond a piloting approach to reach more people and cover more hazards. 

"In Africa, amazing progress has been made and we are now moving the focus to expand to other hazards, from floods to droughts and…non-weather hazards like locusts and pandemics," said Christof Johnen, Head of International Cooperation at the German Red Cross.

"The challenge of compounding risks will remain with us in the coming years, and it has been a huge one in the past year."
The need to strengthen research capacity among African institutions, leverage technology, and empower communities in anticipatory action was also highlighted in many sessions.
Knowledge exchange

Maurine Ambani, Forecast-based Financing Coordinator for the World Food Programme, said: "My biggest challenge in anticipatory action is the discrepancy involving science from the global North versus empowering Africa-based scientists in meteorological services to develop their own solutions. We need research to be Africa-based so it can be turned into operational systems within Africa."
This year's Africa Dialogue Platform, the fourth, also saw the launch of a new three-year strategy for the Anticipation Hub, whose head, Alexandra Ruth, called for practitioners, scientists and policy-makers in the region to get involved and utilize the hub as their preferred space for knowledge exchange.
A consensus emerged among participants that the sector is technically ready for early warning and early action, but there was also recognition of the challenges of bridging knowledge-gaps, strengthening the evidence base, and stimulating awareness – important prerequisites for building systems for effective implementation.
"We are making a lot of progress with information and communication technologies, but it is still the weaker link when we talk about the last mile of early warning early action," said Abdi Jama, who coordinates the IGAD Food Security Nutrition and Resilience Analysis Hub.
"It is still a challenge to reach people in rural and remote areas despite the availability of for example mobile phones."
'We need research to be Africa-based
so it can be turned into
operational systems within Africa'
"It's not too late to turn the tide" was her "message to the world" from the Climate Centre's Anticipatory Action Manager, Irene Amuron, who said Covid-19 was a stark reminder of the need to "always anticipate, prepare and respond to multiple risks at any one time".
She called for a shift to more anticipatory humanitarian systems in Africa through investment in local scientific capacity and in the wider evidence-base, the integration of anticipatory action in national risk management, coordination across agencies, and a wider variety of early action across sectors.
Each year the dialogue platform has been growing to include a wider spectrum of stakeholders from humanitarian agencies, NGOs, governments, academia and more.

Other key speakers this year included representatives from governments, UN agencies, FEWS NET, the Eastern Africa Grain Council, Red Cross Red Crescent National Societies, and African Risk Capacity (a specialized agency of the African Union).
The event was organised by the Anticipation Hub and hosted by the German Red Cross, the IFRC, and the FAO, in collaboration with WFP, the Start Network and the Climate Centre.
Red Cross volunteers slowly make their way on a difficult cross-country route to bring maize to the villagers on the outskirts of Mongu, capital of Zambia's Western Province, in April; it took four hours to travel more than 100km along sandy trails. Zambia was one of the first African countries to adopt forecast-based financing and is now looking to scale it up. (Photo: Hugo Nijentap/IFRC)